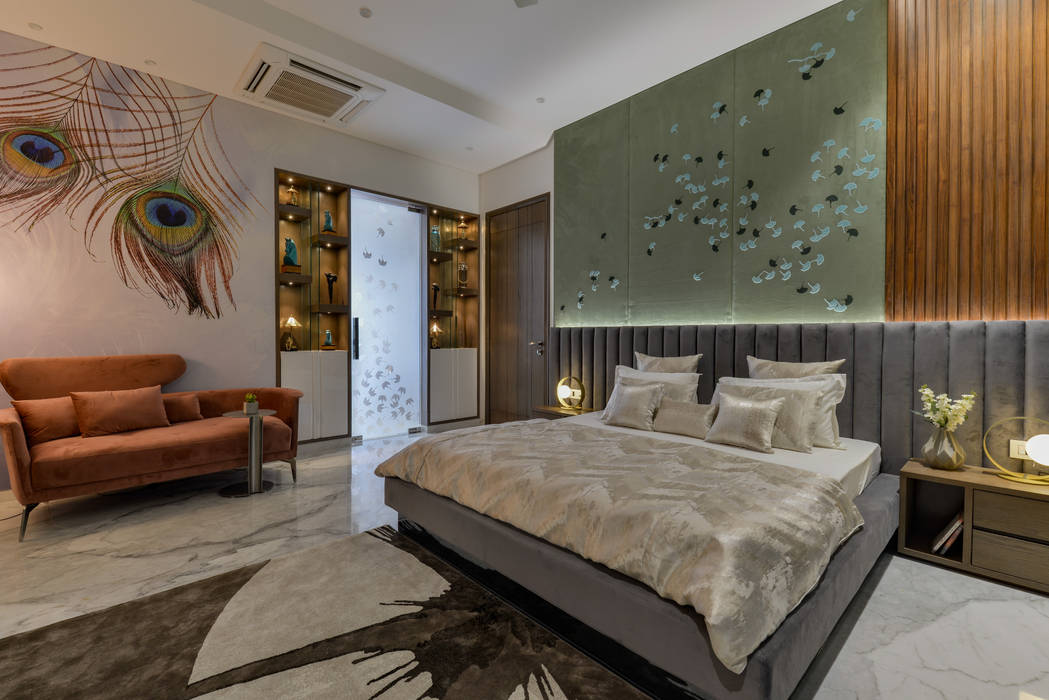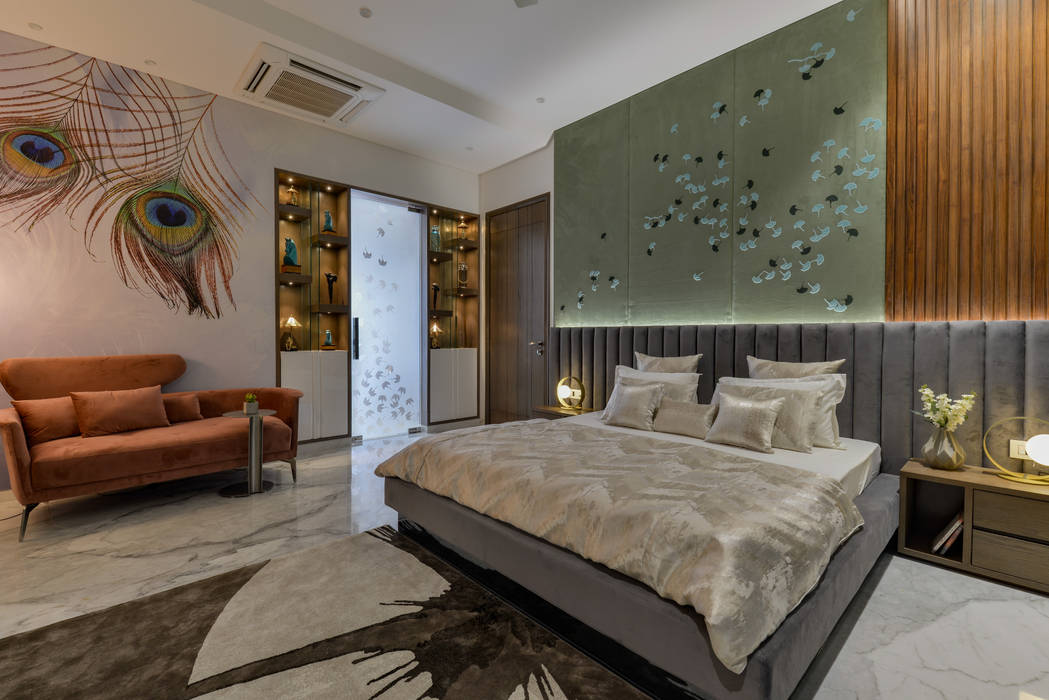 A three storeyed multi generation house conceived and manifested within a dense urban fabric of a residential colony in Indore.The residence edifices multiple living area, five bedrooms and an entertainment hall on its top floor attached with a terrace garden.The bold contrasting external finishes such as exposed concrete and travertine used on the ground floor defines the different volumes bringing a new sense of vibrancy in the neighborhood.Whereas the internal material palette is an amalgamation of various materials used in specific spaces such as high-end Italian marbles for the flooring and the bathrooms, wood, veneers, fabric wallpapers for the panelings of the feature walls and ceilings, everything designed with minimal yet interesting detailing. Each room is defined by its unique colour schemes simply adding beauty to the house. And ofcourse the use of European branded furniture completes the house with its best.
Principal Architect : Ar. Ajay Sharma
Area : 7000 SQ.FT
Location : Indore, Madhya Pradesh
Team: Innerspace.
Similar Photos