Creating a truly gorgeous and aesthetically pleasing room means covering every aspect of the interior design — including the ceiling. If you've never thought about the impact your ceiling might have on guests, consider some of the greatest and most revered buildings in the world — they usually have an incredible ceiling as well. That's why at homify, we believe you should take this into account when scouting or designing your next home.
Skeptical about whether a ceiling can truly transform a room and create an even more amazing space in your home? Let's take a look at some spectacular examples of ceilings that you need in your next redesign.
1. This exposed brick room looks so inviting and magical, but the layered ceiling adds a whole different dimension to the space. Tiered or layered ceilings can add height to a room.
2. This unusually shaped ceiling looks regal and adds a touch of detail to make this otherwise ordinary room look extraordinary.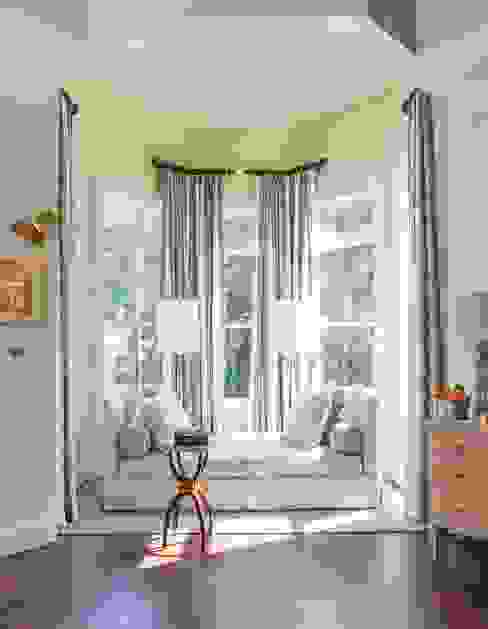 Riverside Retreat—Bedroom Niche
Lorna Gross Interior Design
3. Don't be afraid to get creative with your ceiling — adding a mural, tiles, wallpaper, or a different material altogether are all great options to add texture to a room.
4. Work with what you have. If you're redesigning an attic or top-floor room, emphasize any windows and utilize any light you may have to open up the space. But this shape can be fun and cozy as a bathroom, bedroom, or living area.
5. This wood ceiling looks extravagant but not overly so — it's a great touch to add a more natural feel to a room.
6. A glass vaulted ceiling is never a bad idea — how elegant is this design?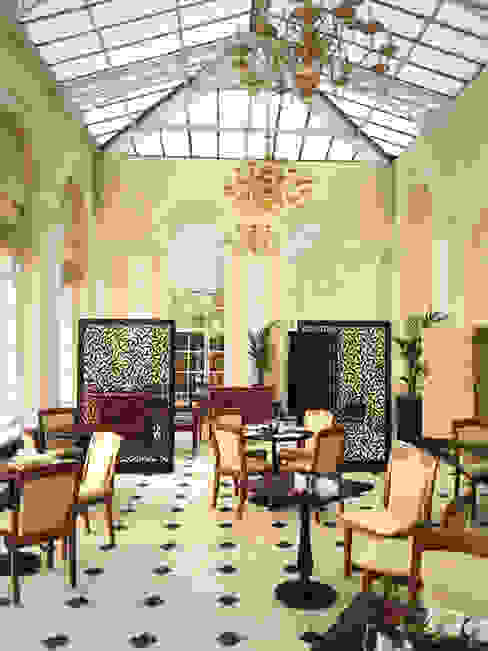 Blenheim Palace Orangery Restaurant.
miles and lincoln
7. Etched designs can be subtle but impactful — our designers can help you to pick an option that will go with the rest of the room well.
8. Tiered ceilings don't have to be boring — take cues from this home with its circular cut-out design.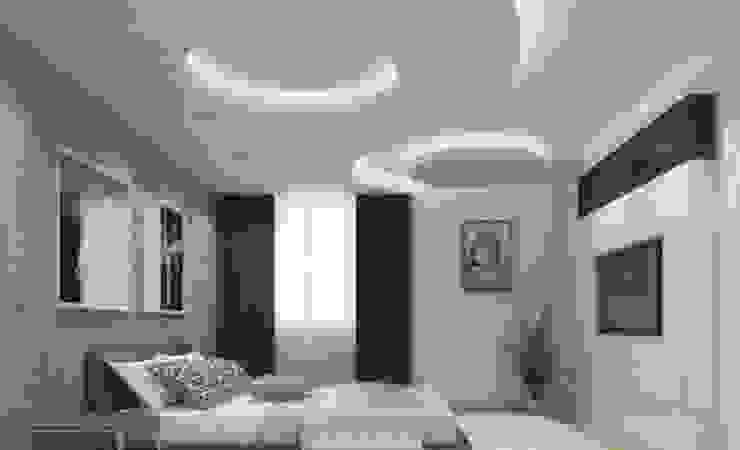 False ceiling in Chennai
Blue Interior Designs
9. Beams of light seeping through the ceiling of this room emits a gentle glow perfect for an entertainment room.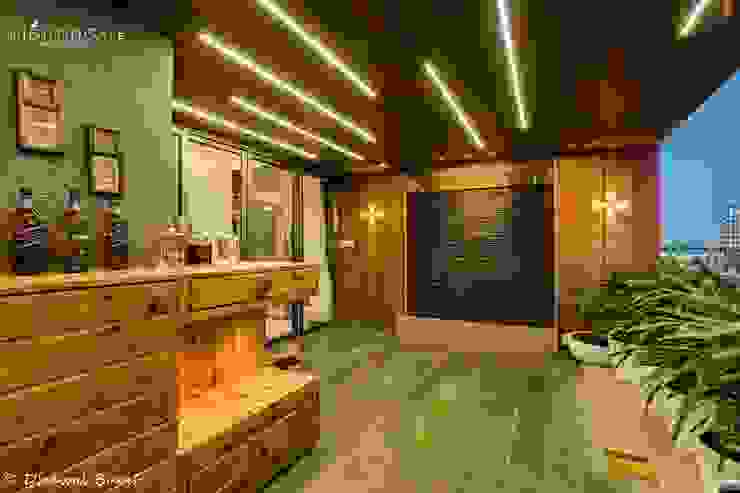 An Apartment Balcony with a Bar Console & a straight line water body
Nightingale Creative Design Studio
10. Vaulted ceilings with natural wood beams is a classy look worth trying out — this looks especially good in a countryside or beachy home.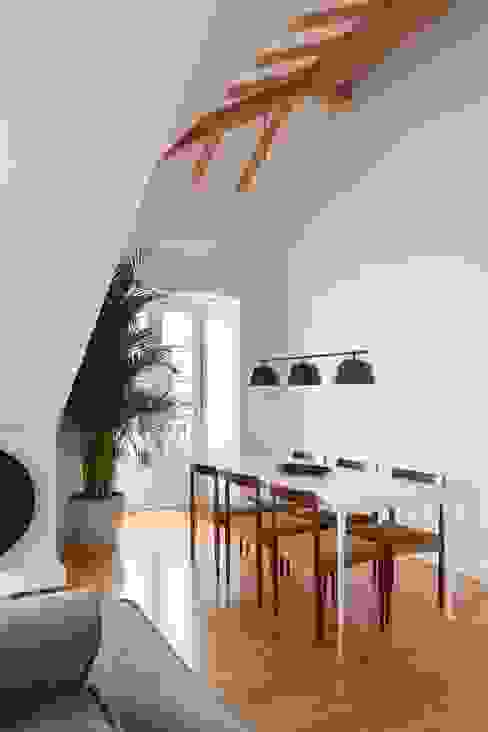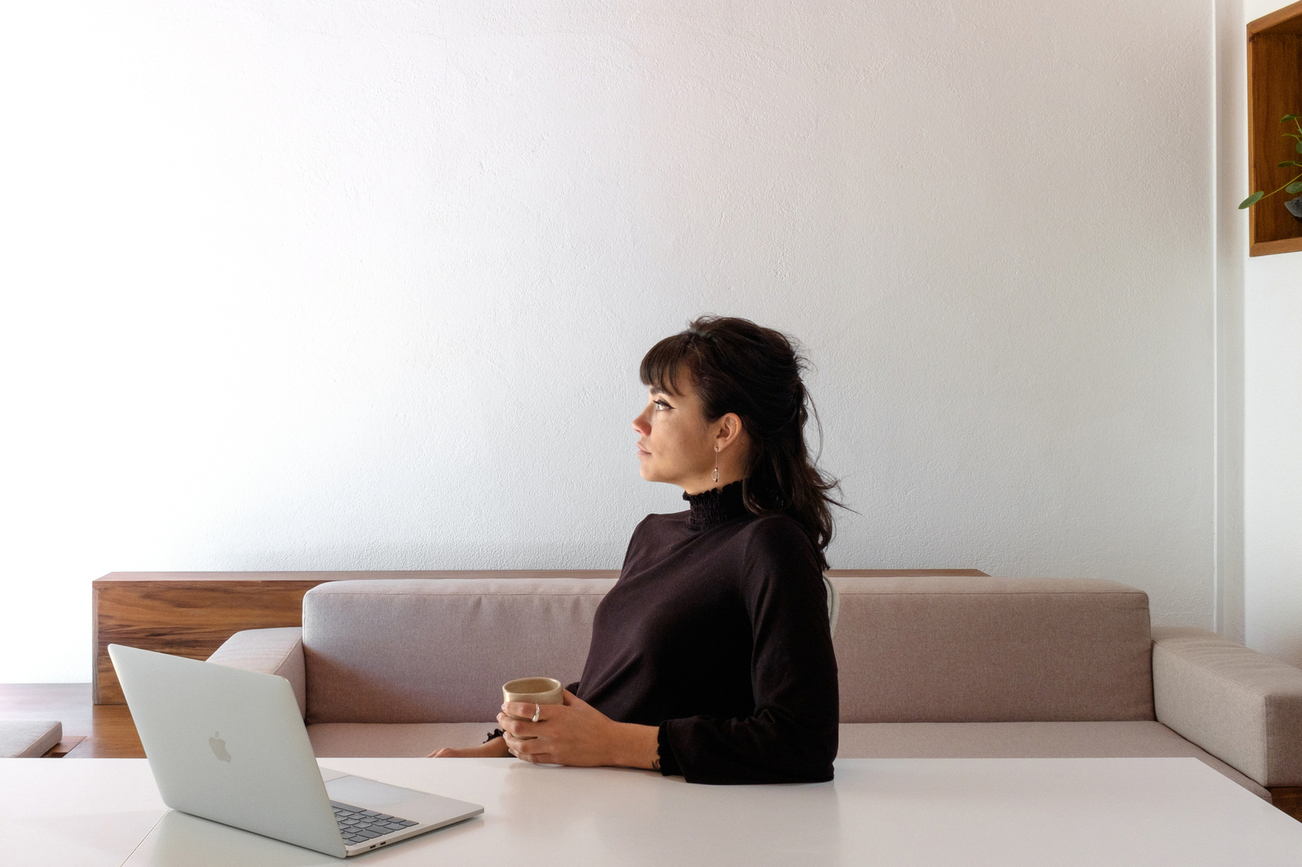 Travessa da Pereira Apartment
Lola Cwikowski Studio
12. Unusual ceilings — whether you're working with them or installing them — add so much flair. If you want to go for irregular angles or shapes, make sure to consult a professional.
13. These criss-cross light beams are playful and would be a great fit for a bedroom to add eclectic interest.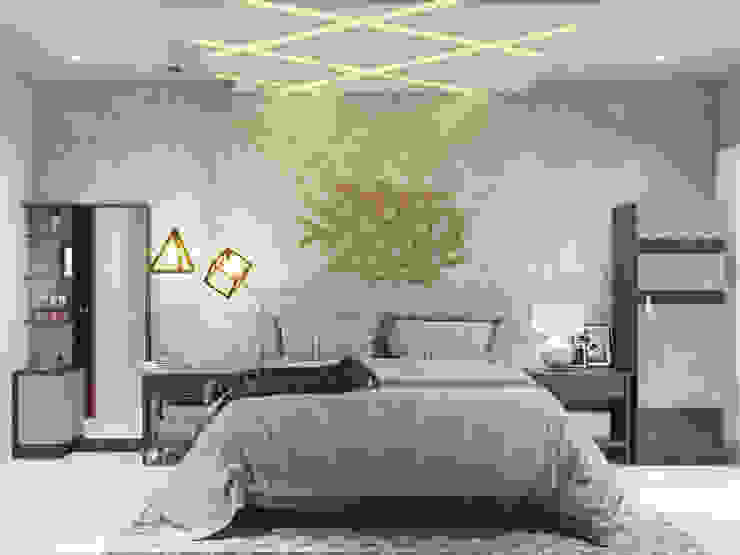 Master Bedroom
Urban Closet
14. Barn-like beams look amazing in any home — they emphasize high ceilings and draw the eyes upward.