Time & again, home professionals have vouched for the fact that even with the best of architectural design, a small room is always a challenge to decorate. And if the room is square shaped, it becomes even trickier considering that symmetry has a key role to play. Be it the living room, bedroom, or the kitchen, and irrespective of the style employed for interior design, tastefully dolling up small sized interior spaces takes more than the conventional room decor.
Room decorators & interior designers have often stressed on the creative aspect when it comes to decking up small living spaces. Tapping a little on your innovative side, you can easily give your small spaces an appealingly modern & practical look. And this where homify steps in! This homify article brings to you 10 wonderful ideas to pimp up your small square bedroom, that will inspire you to adorn your cozy sanctum with a personal touch alongside lending it a visually sound practical poise. Have a look!
1. Incorporating a small graceful nook with simple, sober furniture enhances the room practically.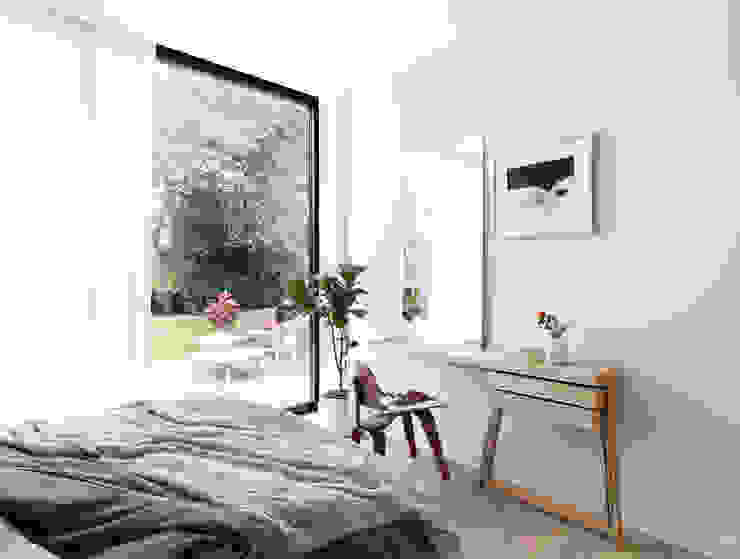 Modern New Home in Hampstead—guest bedroom
Black and Milk | Interior Design | London
2. Wall stickers with motivational quotes like this one add ample character to the room.
3. Designer headboards in metal, wood, leather or fabric are a functionally sound option as well.
4. Suspended light bulbs ring in an industrial allure in a modish bedroom.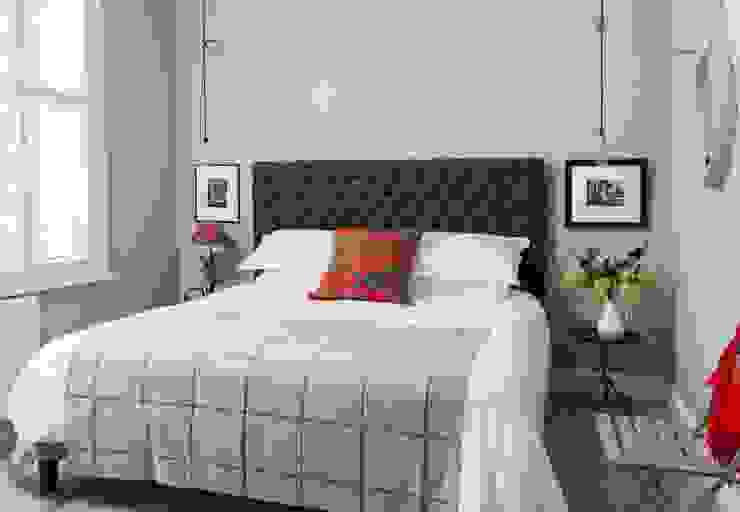 Whitehall Park Residential
SWM Interiors & Sourcing Ltd
5. Dynamic wall shelves amp up the style quotient, as shown here.
6. Accessories like colored glass vases, cushions & hanging wicker baskets holding sundry decoration can truly bring in that homey touch.
7. Wall niches can be conveniently used to hold art-pieces, books & other small items; concealed lighting can further their elegance.
8. A modern meets rustic theme, as in here, is a sure-shot visual delight.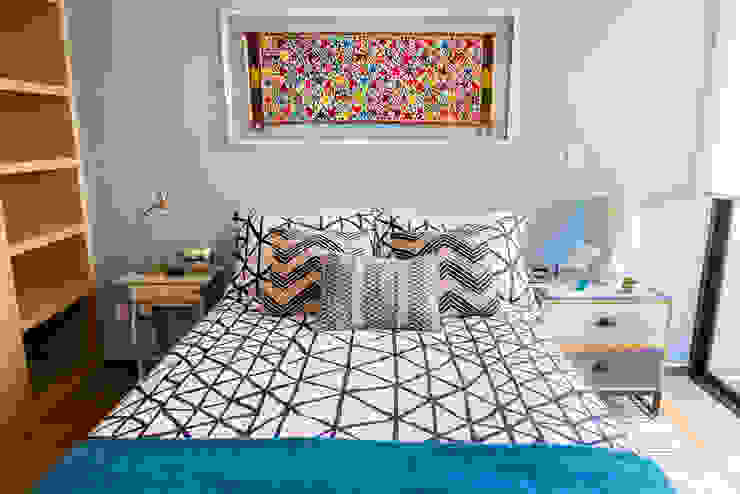 Choapan Decor by Erika Winters®Design
Erika Winters® Design
9. Furnishing elements like carpets & rugs with geometrical motifs amplify the snug AND sassy aspect.