Time and again, interior designers & room decorators have emphasized on the fact that colors play a vital role in imparting a lively persona to the living spaces. Be it muted tones, pastel hues or bold shades, every type of color lends a particular vibe to the space it bedecks. The tacit rule generally followed is employing lighter & softer shades for the bedrooms to aid in a tranquil stance for comfort & relaxation while using bolder/ darker ones for the communal areas.
However, contemporary home design is evolving and design experts are constantly experimenting with novel ideas to give creatively pimped up spaces. Multi-functional elements, a composite color palette and innovative decor are some examples of the same.
Another trend that is fast catching up is the use of bright & unusual shades to add a dash of vibrancy to the room, irrespective of the style of design. Peppy, playful tones when added to a space, ring in a refreshing feel of modishness & visual appeal. A great way to breathe new life into rooms with a subtle palette as well as to revamp home spaces sans huge costs, bright cheery colors are increasingly making their way into contemporary homes to jazz them up.
This homify article offers you 13 wonderful ideas of using playful, bright & lively shades to pimp up your home spaces and cause your neighbors some really serious home envy. Sounds exciting? Have a look!
1. Mediterranean flair, wholesome hues and a big dollop of natural goodness—what a TASTEFUL setting!
2. The voguish touch of cool blue injects zing into the timeless elegance of wood & white.
3. Striking yellow of the small round table adds generously to the eclectic poise.
4. Violet beautifully complements navy blue to present a chic contrast with the predominant magnificence of mustard tones.
5. The dapper red of the armchair & standing lamp oozes modernity into this snug living room.
6. Fancy this classy blue sofa adding a regal air into the graceful minimalism in here?
7. The big orange lamp enhances the sumptuousness in this hearty kitchen-dining area.
8. Canary yellow suggestions & a hint of flaming red bring in a touch of poise into the home-office.
9. This corridor boasts of the eye-catching chair making a bold fashion statement.
10. The varicolored cushy chair & those mustard cushions add copiously to the comfy essence.
11. How about this ritzy green accent wall for a cozy yet sassy sanctum?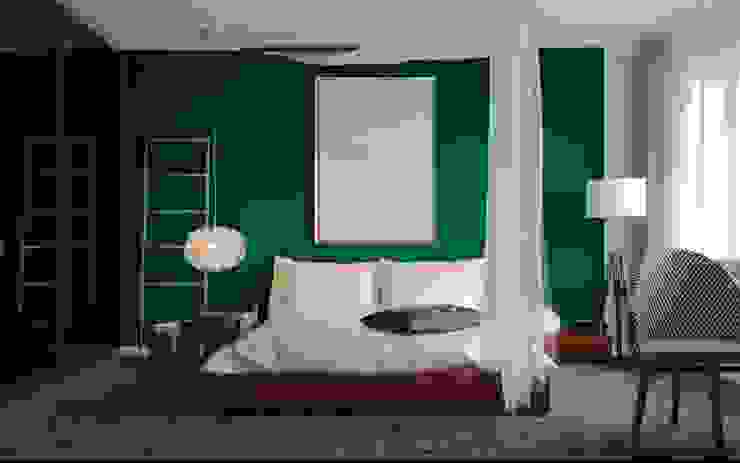 ul. Głowackiego
enem.studio
12. Scandinavian core of this work-station is decked up with perky pops of yellow & red.