With the increasing paucity of spaces, home professionals are turning more & more towards utilization of every nook & corner of the available space. Contemporary home design has been so evolved as to impart the maximum possible practicality to the home spaces, interior as well as exterior, so that the small size of the dwelling does not translate into compromising on comfort & luxury. Be it your integrated living room, bedroom-cum-home office, rear courtyard or the kitchen-dining, this applies to all the living areas.
Many of us are blessed to have outdoor spaces like roof, terrace, patio, etc. If you have a roof that at present serves merely to cover the interior spaces of the rooms and your architect team assures you of its sturdiness for more functionality, then you can conveniently add more functional areas on your roof without incurring a lot of expenditure. A gourmet dining area, a barbecue for weekends, a small garden, a studio… the list is endless for possibilities that you can explore for giving your hitherto plain roof a jazzy practical makeover.
This homify article offers you 16 wonderful ideas to revamp/ pimp up your roof with utility, to draw inspiration and pick your favorites to take home. Get, set, go!
1. A small home-office: Such a tranquil space is ideal for a work-station. Potted greens & flowers inject colorful vibrancy.
2. Deck enveloped in cool natural tranquility: Classic detailing bedecks this warm outdoor lounge-cum-dining area.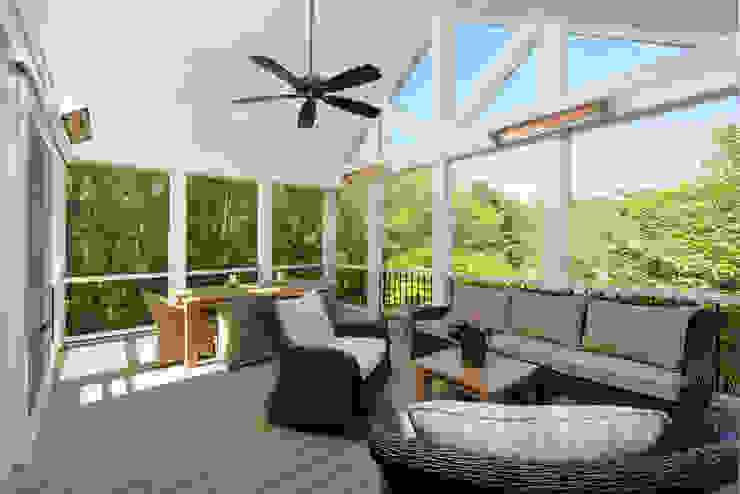 First Floor and Outdoor Living Transformation in Vienna, VA
BOWA - Design Build Experts
3. Cozy deck to enjoy the landscape: This roof with the wooden floor and green relief is a fabulous relaxing space with smashing views.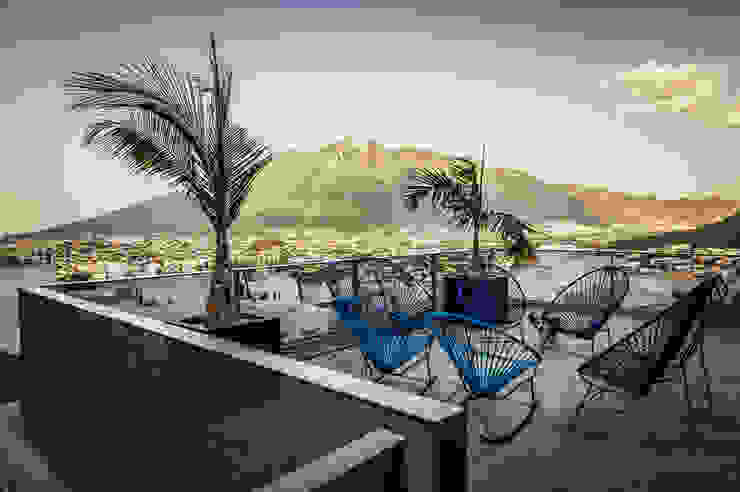 IPE HOUSE
P+0 Arquitectura
4. How about a well-lit terrace pool with a snug deck for those hot summer evenings?
5. Dining area: A decently sized table, a portable grill, panoramic views and soothing greenery make for a truly TASTEFUL setting for an informal family gathering.
6. Incorporating a light pergola & a mini fireplace: An elegant way to create a sophisticated haven of repose, with a gourmet kitchen if you please.
7. What do you think about this fully equipped, sober yet modern patio as a space to entertain your near & dear?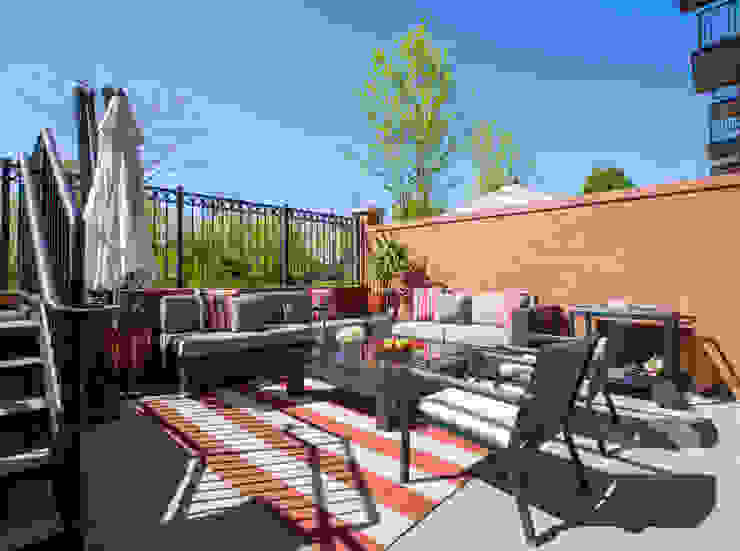 Loft in Arlington
FORMA Design Inc.
8. A dash of rusticity for simplistic comfort: With potted fruit trees & comfy outdoor furniture, you can easily have your cushy sanctum with the loved ones.
9. Special bedroom for guests: Restful in lightweight metal modishness, snug lounging and open sumptuousness… sounds great, no?
10. Garden with a built-in hot tub: Soothing greenery, refreshing hot tub, rustic floor & furniture and a scenic landscape… what a picture!
11. Fancy something like this voguish deck to soak in the surrounding natural treat as you laze on the recliner with a hot cuppa?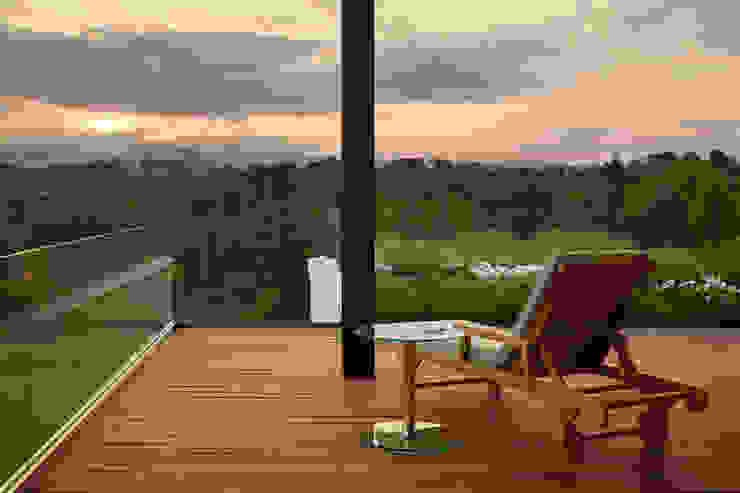 Leicester House
SPG Architects
12. Comfortable outdoor lounging on treated wooden floor: An excellent spot to spend the breezy afternoon, surrounded by greenery.
13. Private dining with the family: This minimalist patio offers the garnish of fresh nobility & open warmth to enhance the moreishness of the savory goodies.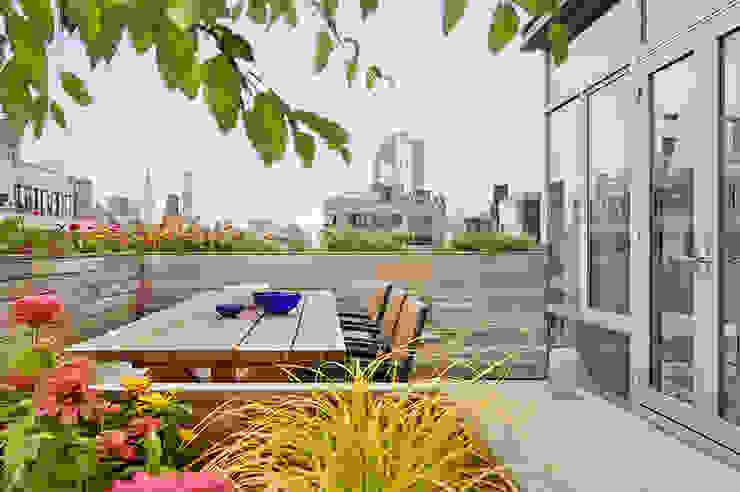 High Line Penthouse, New York, NY
BILLINKOFF ARCHITECTURE PLLC
14. This nook is perfect for relishing a romantic meal as you enjoy a heart-to-heart with your loved one, appreciating the vista as well!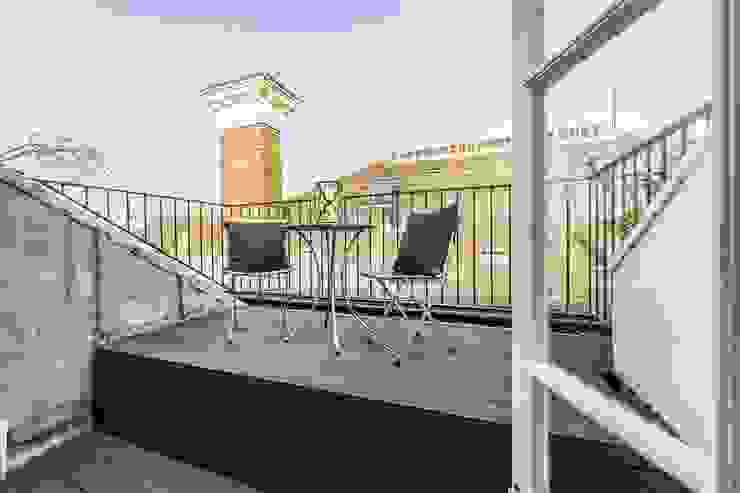 Tregunter Road
Maxmar Construction LTD
15. Placing small tables & chairs to create an ideal setting for a large family gathering: Cozily unwinding with ample delectability, some green suggestions & maybe a pergola.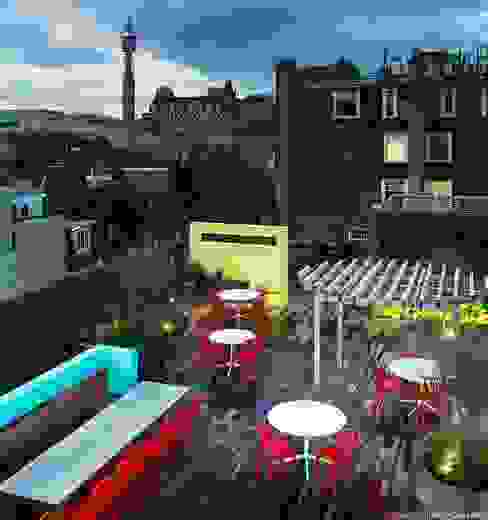 Coca Cola HQ Roof Terrace
Biotecture
16. A hot tub on the roof deck: A stylish promise of warm comfort on days with a slight nip in the air… care for a soak?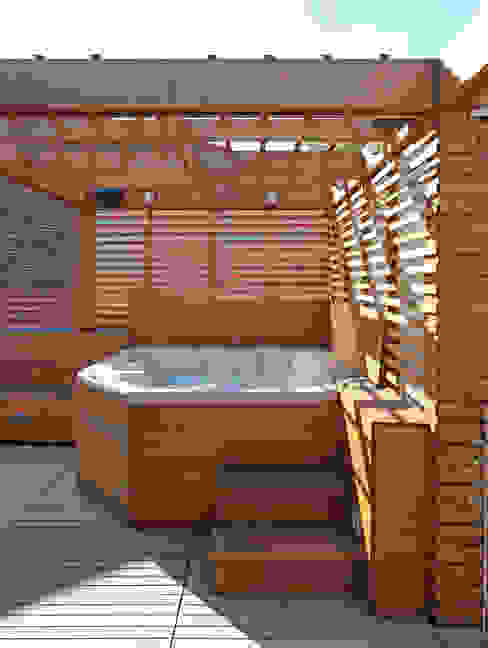 DC Roof Deck
ARCHI-TEXTUAL, PLLC