When we picture a comfy winter evening, what we see are lounging on a cushy couch, a piping hot cuppa, cordial banter with the loved ones and plentiful warmth from the fireplace. None of us can deny that a beautiful, working fireplace does wonders to tie a room together and create a warm & cozy ambiance, be it your classic-styled living room, minimalist bedroom or the rustic media room. Room decorators & interior designers vouch for the exquisite aesthetics lent by the good old fireplace that not only radiates the actual heat out but also creates an invitingly snug wintery look which everybody simply LOVES. Even during summers, when you don't need to light your fire, the fireplace continues to inject oodles of welcome sophistication into your spaces.
When you think about changing the look of your interiors but do not wish to go for a total revamp, modifying a couple of big elements, furniture, decor, etc. is also a good idea, and the fireplace is among those elements that can go a long way in jazzing up the overall appearance of your comfy spaces. A befitting fireplace makeover can enhance the coziness quotient of your homey lounging pad manifolds and thereby, add copiously to the visual soundness. And that is where homify steps in!
This homify article offers 13 wonderful fireplace makeover ideas to select from; these amazing ideas will ensure that your fireplace adds generously to a snug repose & inspire you amply to give your own warm & graceful installation a modish facelift. Have a good look!
Novelty with classic touch of heritage—sober gray tone & pale bricks complement one another to ooze the old-fashioned charm effortlessly; that integrated ash box is a convenient PLUS.
Small & refreshingly trendy with traditional hints, this one is stone encased with the chunky wooden plinth & mantle adding extra zing & warmth.
Protruding from the wall, this unique fireplace creates its own little mantle—absolutely fun & appealingly contemporary with the flame itself so under control…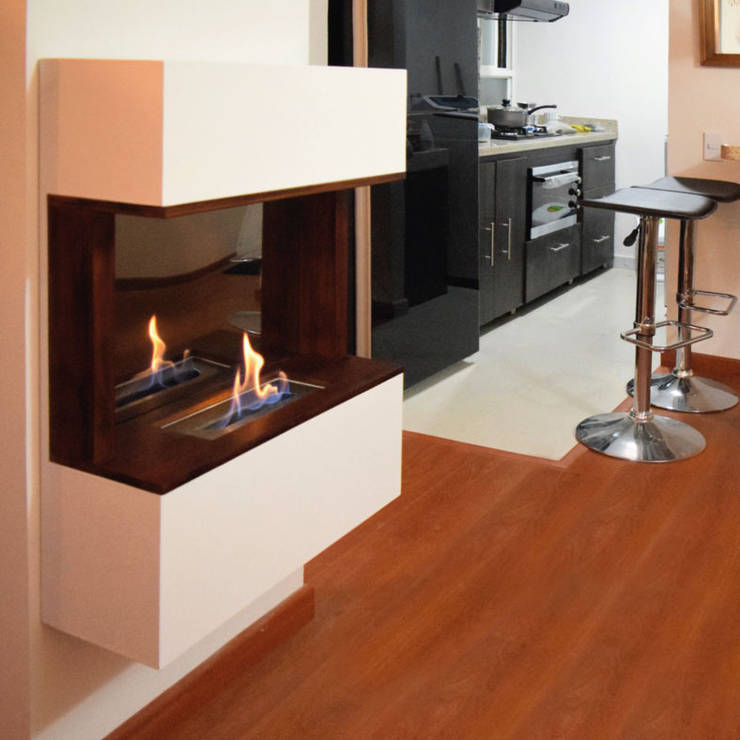 Chimenea de pared
Origen chimeneas
The retro finesse of these tiles gives a strikingly beautiful fireplace that delightfully showcases the designer might of vintage essence.
Chic rusticity of the built-in ​stone surround adds a neat natural elegance, and the appealing woody details simply complete the humble look.
Dishing out sizable outdoor indulgence for the entire terrace, this fireplace is gracefully inset into a natural stone wall.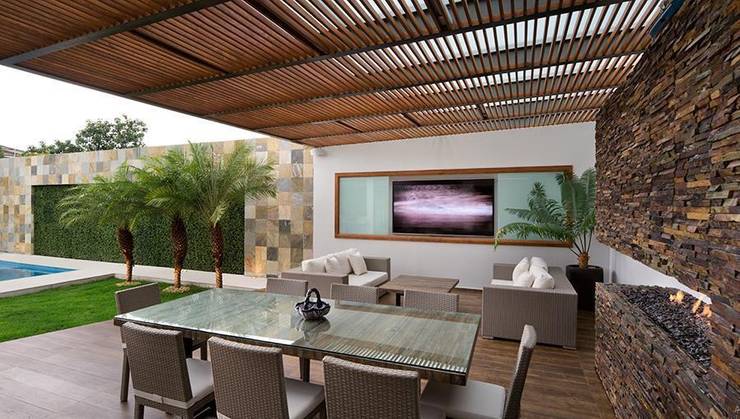 ALBERCA—TÓRTOLAS / MICHEAS ARQUITECTOS
MICHEAS ARQUITECTOS
Great for solely decorative purposes, such an installation with a group of simple candles rings in an enchanting flair & extreme coziness.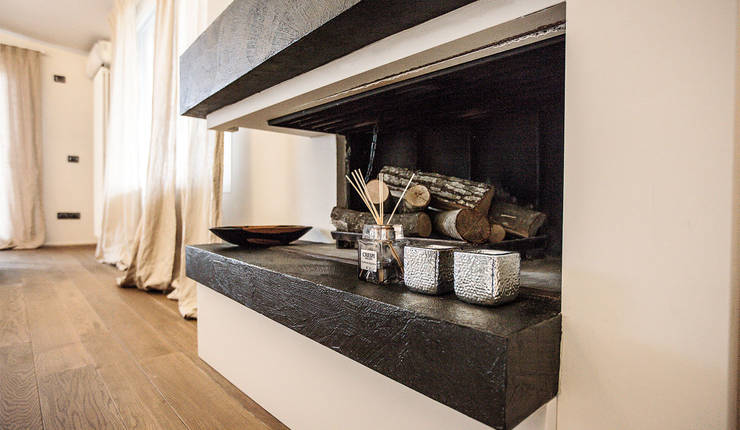 Camino soggiorno
cristina zanni designer
Embracing minimalism through modernity—this marble fireplace is luxurious, fashionable & voguishly modern with a comely geometric design.
Sleek spectacle for a modern dwelling—compactly convenient & eye-catching indeed!
Reclaimed vintage tiles make for a beautiful surround as this pleasingly painted hearth amps it up with a truly remarkable style statement. Watsay?
Clad in slate-y sass, this engagingly toasty fireplace installation livens up the dead corner in an inspired manner.
Centre of charisma—making smart use of side racks to create a cohesive frame for the fireplace, this one with high inset fire nails it.
Generously bringing in warmth to an all-white ambiance, this simple fireplace with the luxurious white marble surround redefines class. Look at that stunning blaze!