Warmer weather means a bunch of things, and one of those is staying longer outdoors, particularly when it's time to work on those social bonds with friends and family. And for that we turn to this list of 10 braai models, because who doesn't like socialising around an open fire while a succulent meat (and the required veggies) is being roasted?
Take a look at these 10, which differ significantly in size, style and design, which means you are bound the find the ideal one for your spacious garden / large patio / cute little balcony…
1. See how a small space is no excuse not to treat yourself to a delicious braai?
2. This snow-white stone design is sure to make quite the impression in your yard.
5. This one is sure to increase social bonding as everyone gathers around while the food is being cooked to perfection.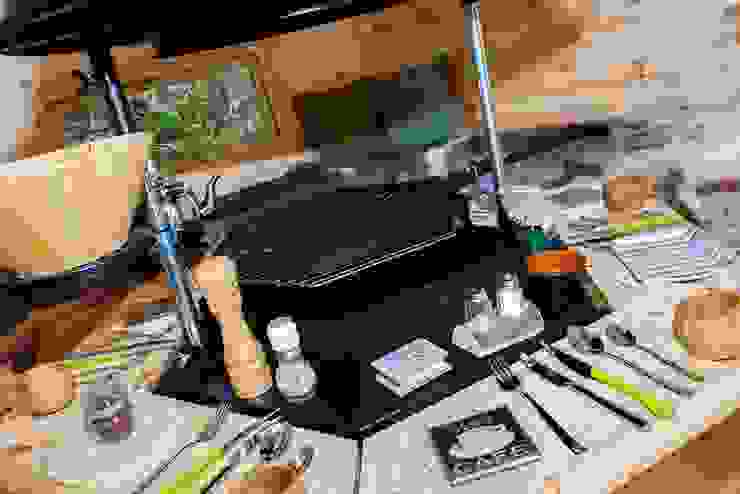 The interior of a 10m² Barbecue Cabin in a Derbyshire garden.
Arctic Cabins
6. Nobody said your little braaier couldn't be quite the stylish focal piece on your terrace.
8. This gabion-turned-fireplace-turned-braaier makes quite the impression!
10. This gorgeous beauty provides ample space for dishes, firewood/charcoal, cooking goodies, and even a washing/rinsing area.
Now, take your favourite braaier from this list and pick out one of these 13 braai area ideas.
4. When it comes to a mobile design (in case that unexpected drizzle appears), this one certainly gets our vote.