These days, in the hearty world of kitchen, every little detail has its say in the overall look. This is a BIG difference between the past and modern times. Earlier, a kitchen was bought without going deep into its different elements like the countertop, sink, appliances, handles, etc. But today, nothing passes us by without a thorough contemplation on our part regarding its utility, appearance and suitability to the overall design. Kitchen planners will vouch for the fact that the modern day clients are very aware of their kitchen needs, analyzing everything to the smallest detail, and settling only for the one that is visually sound, practical, functional & original. It follows that designers are always exploring novel options to fit the bill and offer something which injects that extra zing into the kitchen.
This homify article is on the same lines, bringing you 11 wonderful ideas for the kitchen sink. These ideas cater to every kind of kitchen- be it open kitchen, kitchen with an island/ peninsula, a dedicated big kitchen or a small one integrated into the living room. Take a look at these stylish sinks sitting pretty in kitchens with varied designs and pick your inspiration to copy.
1. Modern vibrancy of practicality lends a stunning contrast.
2. Simple sass of chic coral adds dapper dynamism.
3. The ageless sophistication of black nails the minimalist look.
4. Old-world charm complements out-of-the-box thinking for this one.
5. Elegant minimalism bedecks contemporary stainless steel charisma embedded in stone.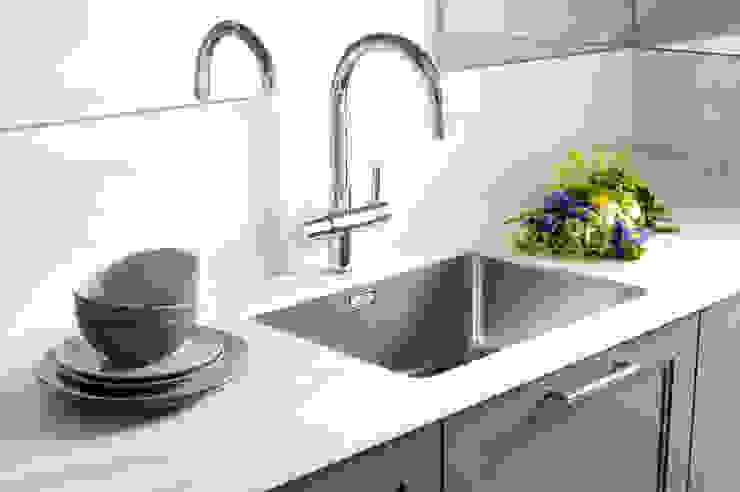 Lava Grey Shaker Style Kitchen
Urban Myth
7. Classic rusticity of twin trendiness exudes evergreen poise.
8. White winsomeness with minimalistic core serenades faucet flair.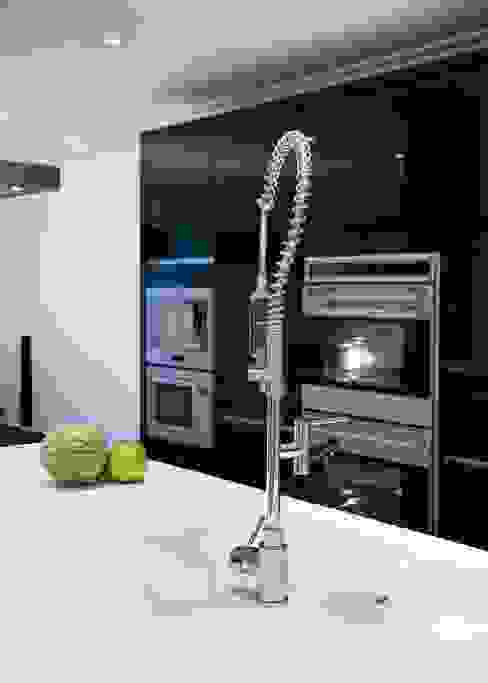 Black & White Gloss Kitchen
Urban Myth
9. Double whammy of bespoke modernity in a sea of white.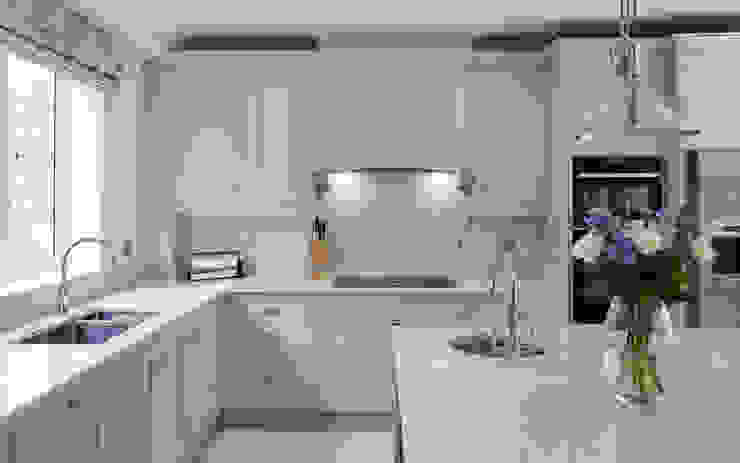 Beautiful bespoke kitchen in Hertfordshire by John Ladbury
John Ladbury and Company
10. Tapping tastefully into well-rounded metallic originality embedded in woody nobility.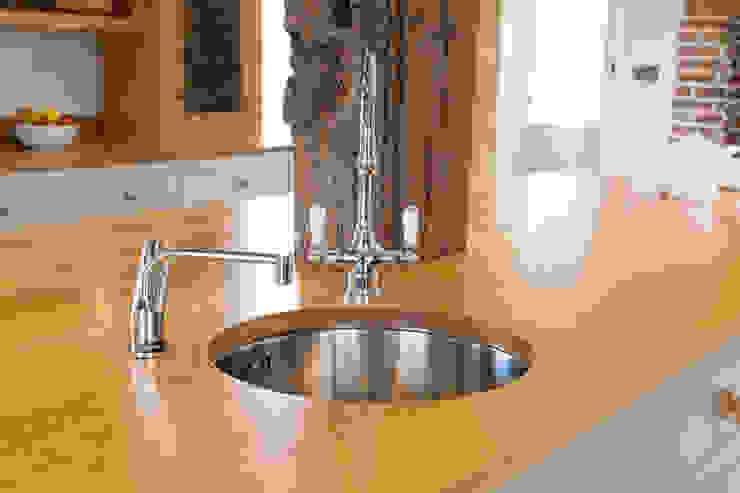 Old English—Bespoke kitchen project in Cambridgeshire
Baker & Baker
11. Blending in delicately with the clear white preponderance.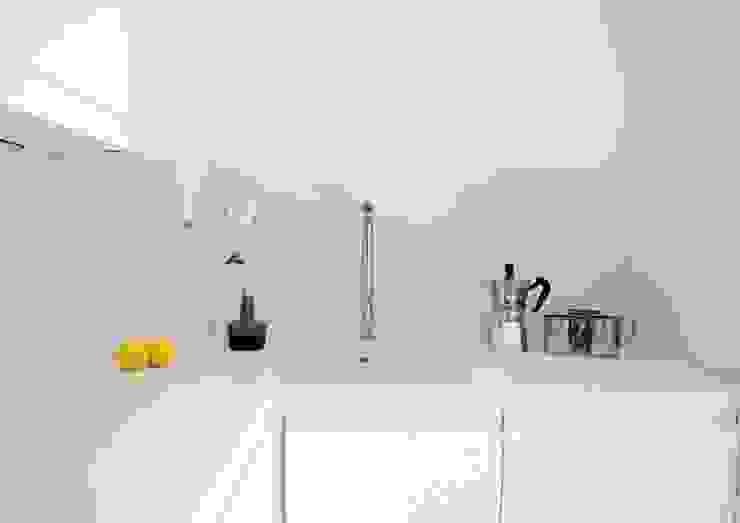 Detailing and Finishes
Collective Works