When we think of garden furniture, most of us are reminded of old, worn out yellowed plastic chairs that were spotless white eons ago, and chunky rattan furniture that is too bulky to even contemplate altering the orientation of the sitting area. Garden is synonymous with many a comfy mornings, lazy afternoons & cozy evenings made memorable with the loved ones & hearty delicacies. For these special moments, a comfortable garden sitting area is a must so that the green patch tastefully accomplished by the landscape architects serves as the perfect outdoor space where we can let our hair down in comfy style.
These days, a variety of styles are employed to design & decorate sitting area of the garden- modern, tropical, Scandinavian, Asian, etc.- to deck up its practicality. You can also experiment with the orientation of the furniture, i.e., a round sitting area, an L-shaped one or an oval arrangement. Choices are also available for having a roofed sitting area or an open one. The only essentiality is the visually appealing restful practical poise that you need to be mindful of.
This homify article walks you through 10 such wonderful garden sitting area ideas that you can conveniently copy to decorate your sitting area in the garden or simply to plan an inviting one from scratch. Whether in wood or stone, small or big, traditional or modern- there is something to suit every taste. Take a look & be inspired for some really beautiful garden seating!
1. Garden house reinterpreted- shield of noble warmth, surrounded by natural goodness.
2. Rusticity courts the traditional flair of stone for a welcoming ambiance with soothing views.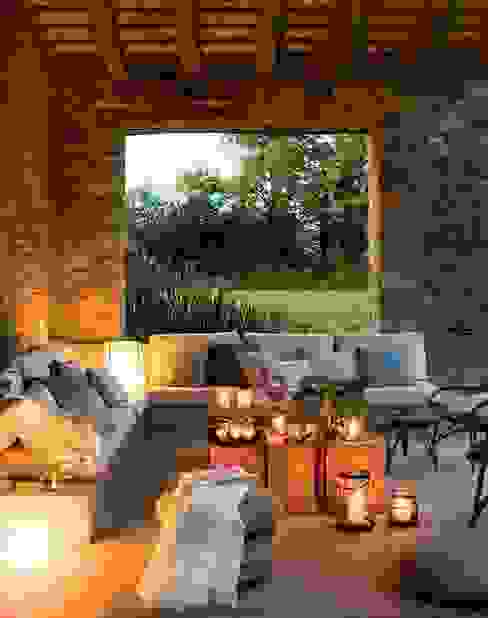 Proyectos de interiorismo varios
estudio 60/75
3. Lit up in colorful vibrancy- the refreshing airy stance beckons!
4. Classic pergola, aqua allure, palliative greens & a feel of Ibiza ring in the holiday mood in no time.
5. Natural panache of stone serenades the Mediterranean essence with an earthy elegance.
6. Timeless meadow magnificence boasts of uncomplicated comfort, linear design & sober hues.

RHS Cardiff 2015
Best4hedging
7. Game for family-size warm snugness enveloped in green tranquility?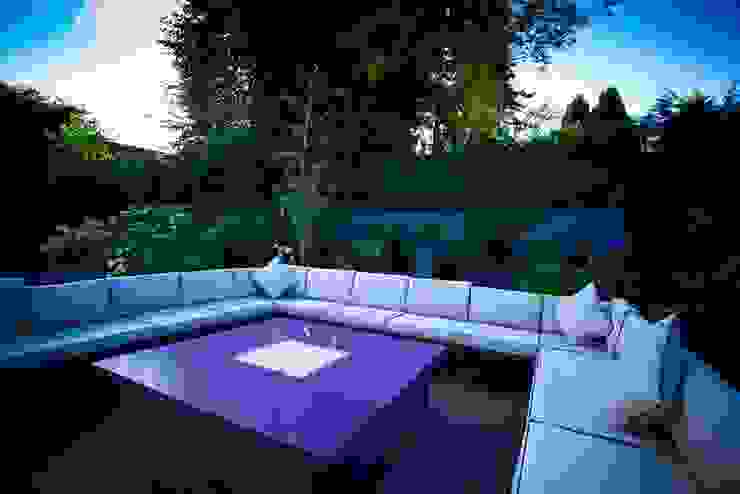 Tropical Retreat
Cool Gardens Landscaping
9. Chic, compact charm defies size while the cool multi-functional character simply nails it!
10. Captivating convenience in small size adds oriental sass to graceful serenity.