An arbor in your garden, terrace or spacious balcony is one such space that allows you to enjoy the warm weather outside without feeling the heat. Offering a comfy shade with a decent space to relax, arbors can be a worthwhile addition to your cozy home. The most popular location for arbors remains the garden where the palliative greens add to the tranquil vibes of repose.
Professionals dedicated to designing outdoor enclosures opt for different styles- modern, rustic, Scandinavian, minimalist, etc.- as per the client's wish and overall style of the dwelling. Combining elegant looks, befitting style and appealing practicality, the perfect arbor can be designed for the desired space. And this is exactly what today's homify story is all about.
With this article, we offer you 15 wonderful arbor ideas to choose from and pick your favorite to take home. Have a good look!
1. Independent modernity outdoors complemented by natural poise.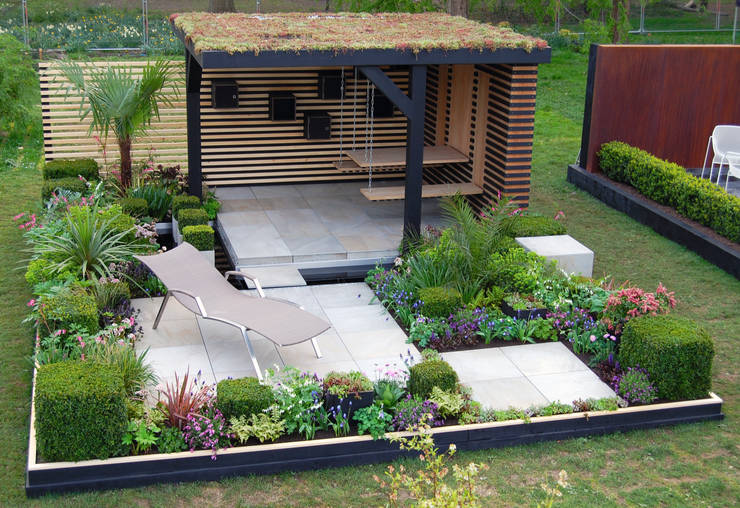 RHS Cardiff 2015
Best4hedging
2. Noble warmth of rusticity extends a hearty invite.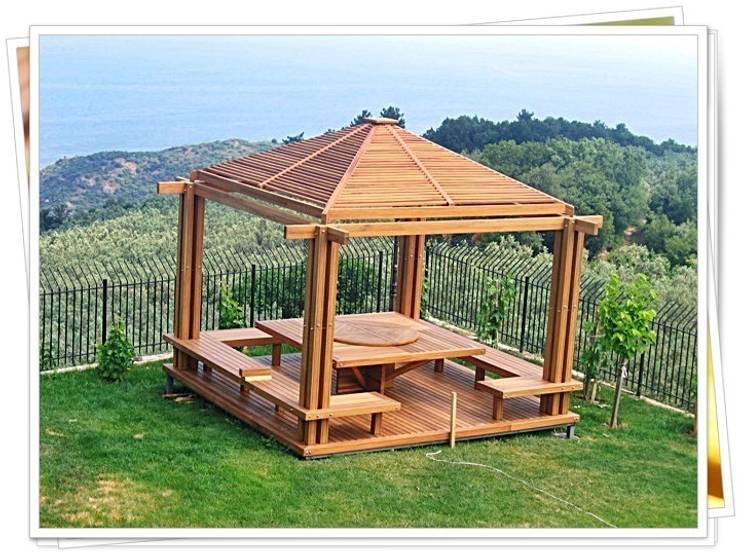 BURSA KURŞUNLU/BAHÇE KAMELYASI
YEŞEREN AHŞAP DEKORASYON
3. Semi-open, functional cottage charm.
4. A simplistic sanctum to soak in the serene envelope.
5. Jazzy mobile style is two-sided!
6. Open to a chic cover of restful generosity.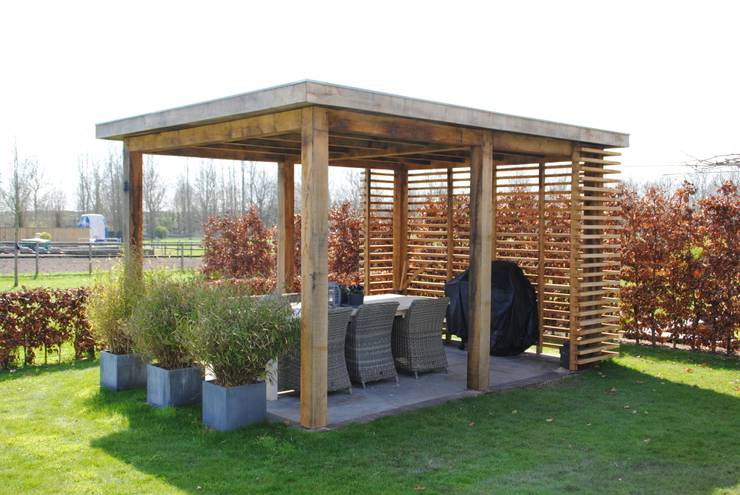 veranda
halma-architecten
7. Trendy textile flair is privy to coziness.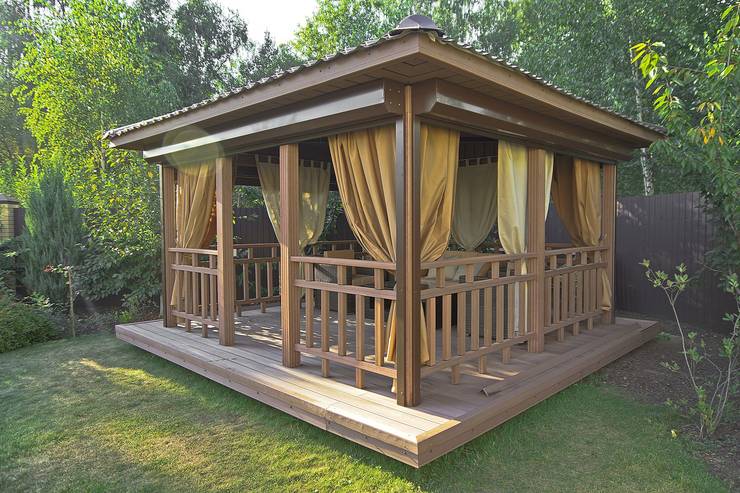 Уличные шторы для беседки
DECOR OUTDOOR
8. Topped with smart contemplation for welcome respite.
9. Poolside aesthetics ring in contemporary delight.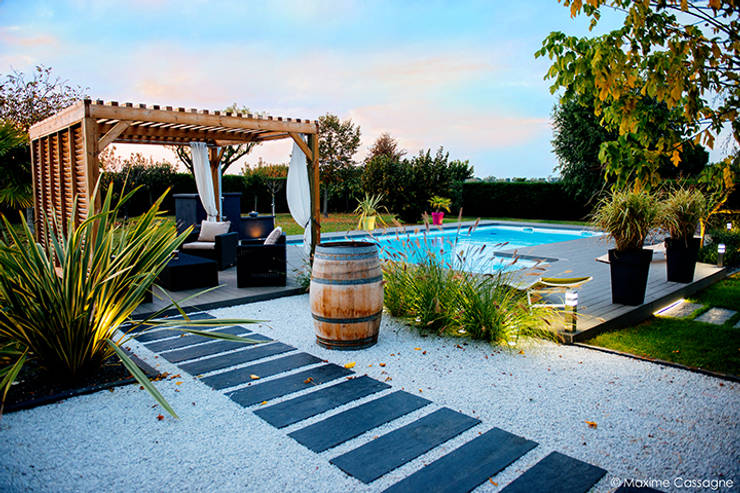 Un JARDIN DESIGN chez soi
E/P DESIGN - Emilie Peyrille
10. Sassy boulevard of simplicity oozes character.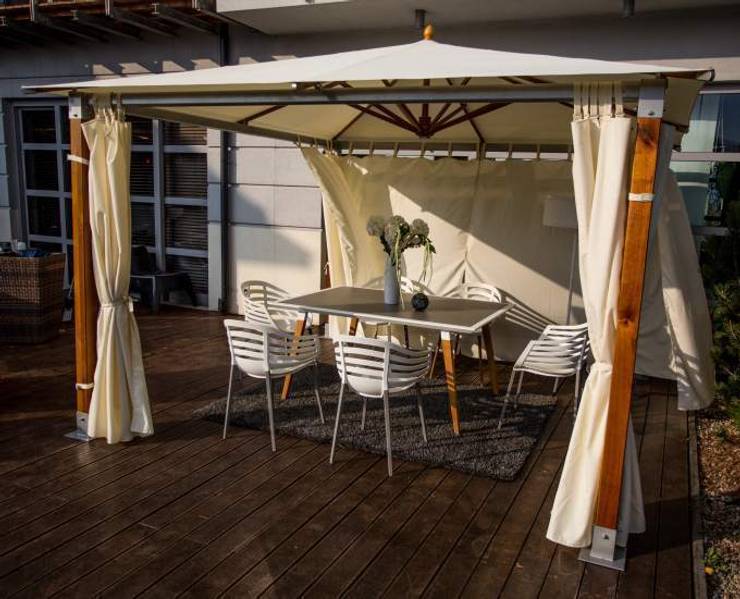 Pawilon Saint Tropez
Ogrodowy Salon
11. Classic elegance carved in stone for bespoke snugness.
12. How about a modernized take on conventional design?
13. Neatness of timber roofing for dollops of natural grace.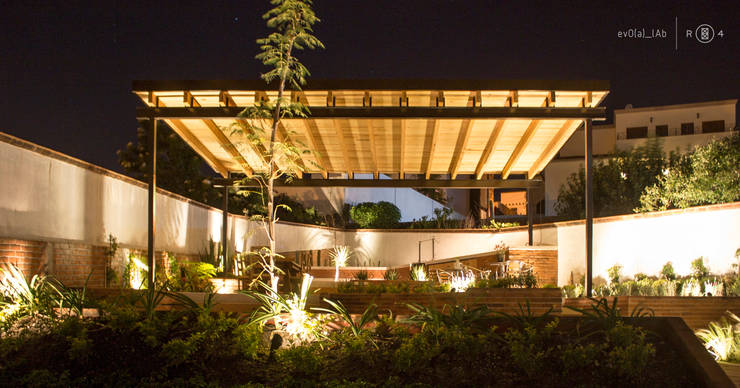 Perspectiva jardín
Región 4 Arquitectura
14. Weave the fabric magic for elegant softness.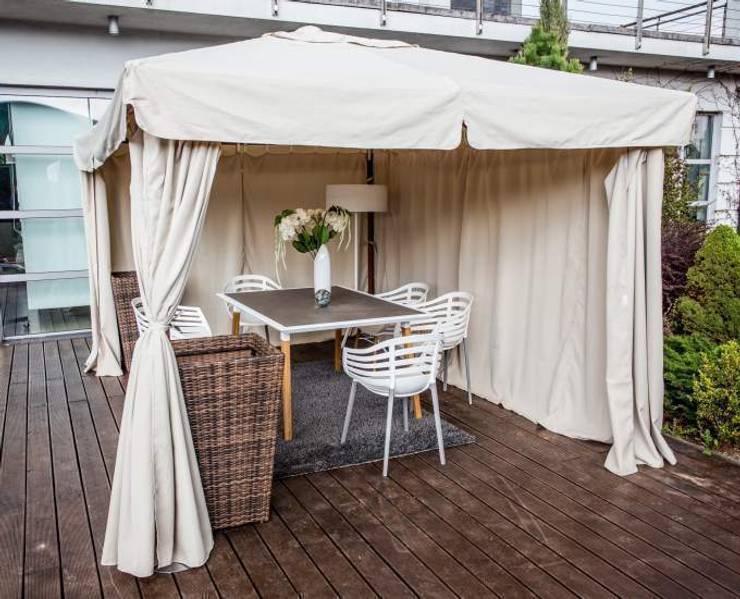 Pawilon Vancouver
Ogrodowy Salon