Designing and adorning home spaces does not only involve following the current trends and the designer's vision, it majorly depends on the client's wish, persona & the overall vibes of the dwelling. Both indoor as well as outdoor spaces of the home need thoughtful detailing & tasteful aesthetics along with functional finesse, while being done up. This homify article talks about 2 such important outdoor spaces, wherein a major chunk of our leisure time is spent- garden & terrace. 
Oftentimes, we leave it to the landscape architects to work it out and do not bother any further. However, a little bit of innovation & creativity are sureshot ways to lend that extra edge to these spaces and make them ooze a practical singularity. A variety of styles are available- Asian, rustic, modern, country, Scandinavian or classic- to jazz up these humble spaces that host many a memorable times for us.
Read on to explore 15 ideas for decorating the garden & terrace spaces, that will add plenty of chic character to your spaces, and cause some serious home envy to the visitors. Get, set, go!
1. Seated by the unconventional originality of romantic floral magic.
2. Arranged on open nobility- a soothing camouflage for unsightly wall.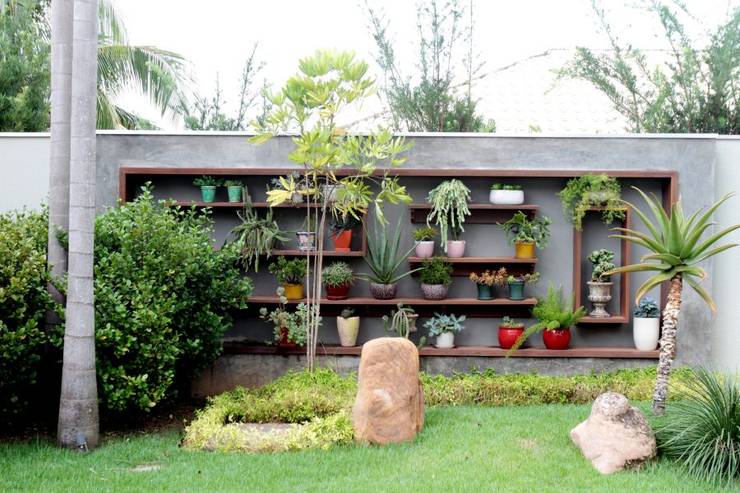 Detalhes dos muros
RABAIOLI I FREITAS
3. Luminous generosity for dazzling comfort.
5. Less is more with the Zen flair.
6. Graceful earthiness hangs onto the modest sturdiness of wrought-iron.
7. A dash of aqua allure & plentiful repose.
8. Vertical poise in clear glass- contemporary integration of natural design.
9. Eclectic snug vibes complement the hearty hammock retreat.
10. Bucolic warmth meets cushy vibrancy for absolute comfy feel.
11. Lit up with the artsy aesthetic for a mystical ambiance.
12. Winsomeness of wood adds to visually pleasing invite.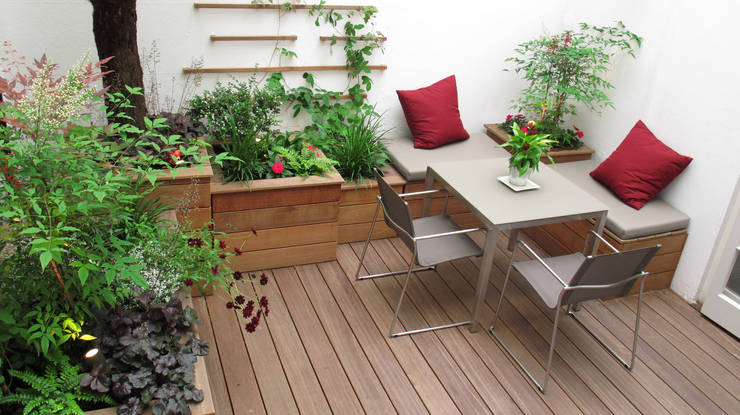 Marylebone Courtyard
Fenton Roberts Garden Design
13. Country-style simplicity nails the look with the candles & lanterns.
14. An old tree, a hammock and ample elegance- ah what a picture of supreme coziness!
15. Upcycled in-house utility for fruit & vegetable cultivation- bedecked with smart sass indeed!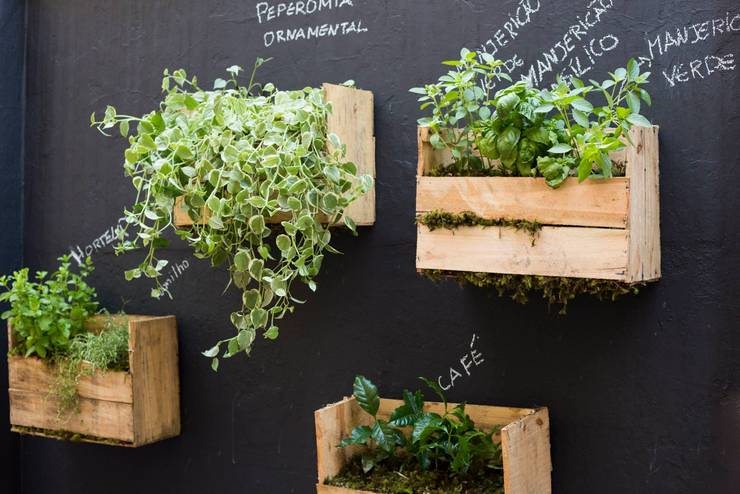 MÃO NA TERRA, Belo Horizonte, 2015
Luiza Soares - Paisagismo