Gardens are a wonderful addition to any property, that's a given, but the amount of up-keep they can require puts so many people off! We understand it, to be honest, as the last thing we want to do after a long week at work is sacrifice our entire weekend to weeding and mowing the grass, which is why we want to explore the beauty and convenience of natural stone!
Any gardener will tell you that gardens with a lot of stone always look stylish and effortless, but you'll probably want to include some flora as well, so before we show you some great reasons to consider stone for your own space, let's think about the types of plants that will work with it. Your choice of plants will be directly affected by what aesthetic you are aiming for, but to capture a Japanese garden look, bamboo and grasses are key. For a more Mediterranean feel, lavender, rosemary, thyme, palms and aloe vera will all thrive in a stone environment. 
Are you ready to be convinced that a stone garden is for you? Then take a look at these amazing ideas!
1. As a gorgeous and unusual home entrance focal point that sets the tone for your whole design aesthetic.
2. As a minimal yet dramatic method for sectioning off different elemental parts of your garden.
3. For the ultimate in low maintenance fauna displays. Cacti and stone are a match made in heaven!
4. To add valuable textural diversity when wood is your other main material.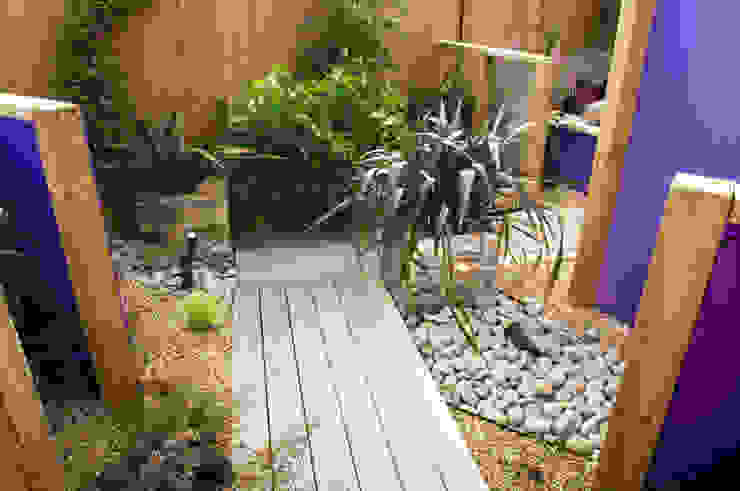 Party garden in Sevenoaks, Kent
Earth Designs
5. To denote a specific seating area. We bet these pebbles feel great underfoot!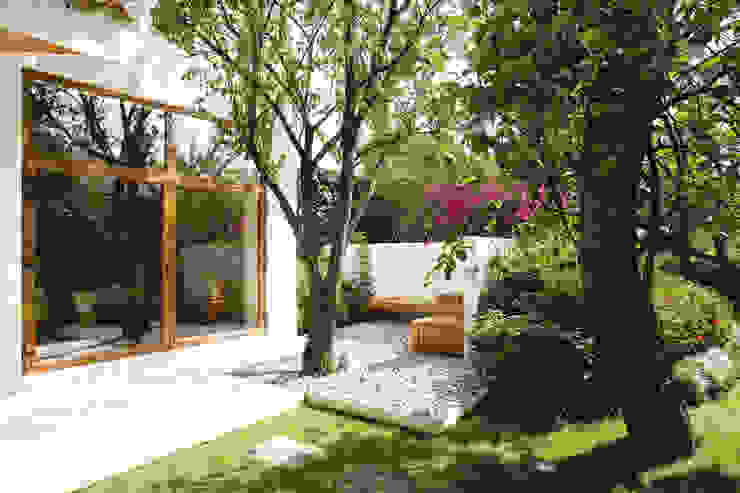 House HBT3
Lopez Duplan Arquitectos
6. To 'hem in' some luscious greenery and amplify the vibrant color!
7. To make some shapely displays a little easier to finish. Pebbles just naturally fill every gap!
8. As a simple yet effective border for a beautiful pond. Stone and water really are the best of friends!
9. To create a dazzling, fresh and clean display! Colored stone really does add a certain something to a raised bed!
10. To add in some really rugged good looks, large boulders are incredible. Alpine styling done right!
11. To add a sense of effortless zen. The shapes you can create with stone and its organic hues are SO relaxing!
For more lovely outdoor spaces, take a look at this article: 10 stunning garden ideas.