Outdoor dining with friends & family at once reminds us of the barbecue grill. Synonymous with sunny afternoons particularly in the summer, a barbecue grill is the perfect excuse to enjoy relaxed meals outdoors accompanied by ample cozy banter and endless cold beverages. Modern, rustic, classic, country, etc., all design styles offer plentiful scope to accommodate varied type of grills in the exterior home spaces like the terrace, garden, patio, etc. and convert these spaces into inviting outdoor lounge spaces for memorable get-togethers with the near & dear ones.
Home professionals like those associated with decks, patios & outdoor enclosures, architect teams, etc. oftentimes employ materials like stone and brick to design the barbecue grills. Today, homify offers you 14 wonderful barbecue grill designs in brick to inspire you with options to give the exterior facet of the house a somewhat summery charm along with a simplistic poise & natural elegance.
Take a look at these smashing designs and pick your favorites to take home!
1. Suitably cornered by sumptuousness.
2. Based on hearty warmth.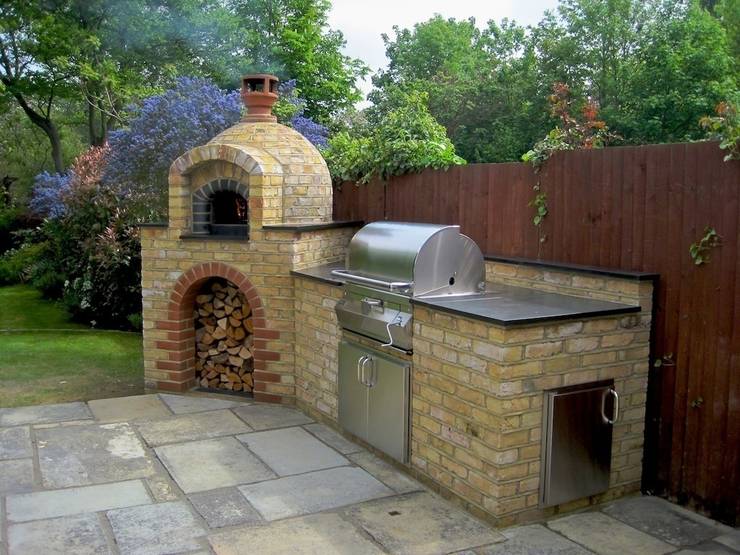 Outdoor Kitchen
Design Outdoors Limited
3. All set to cook up a storm?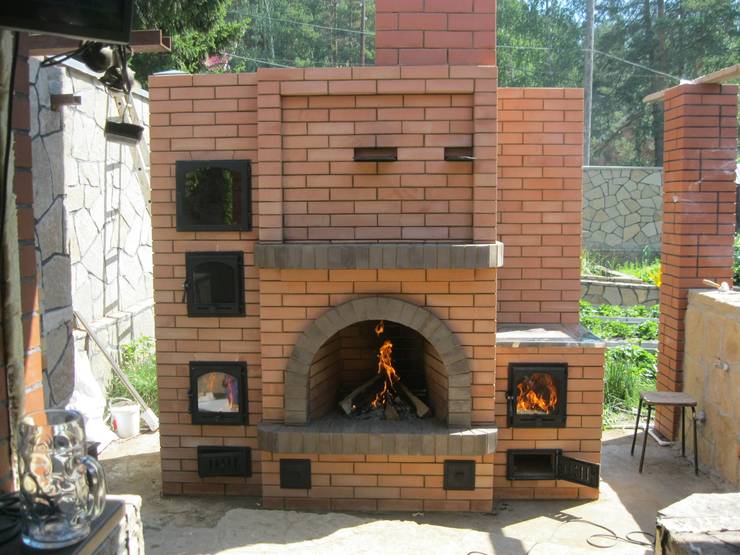 Кухня с большим очагом
Печи Кузнецова +7 912 283 89 78
4. Generous helpings of rusticity.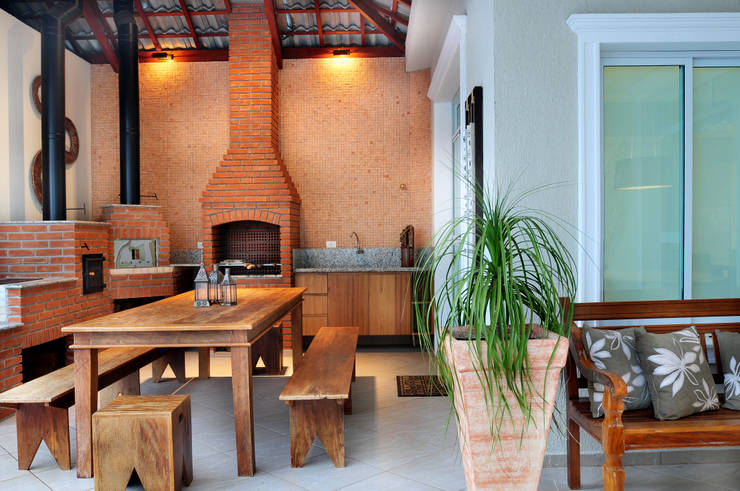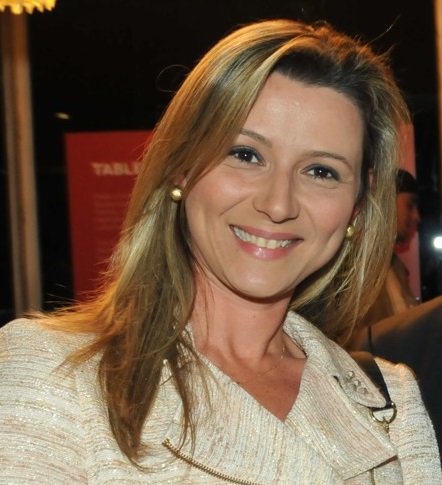 FLAVIA PORTELA—Arquitetura de Interiores
studio VIVADESIGN POR FLAVIA PORTELA ARQUITETURA + INTERIORES
5. Fulfilment, sunny side up!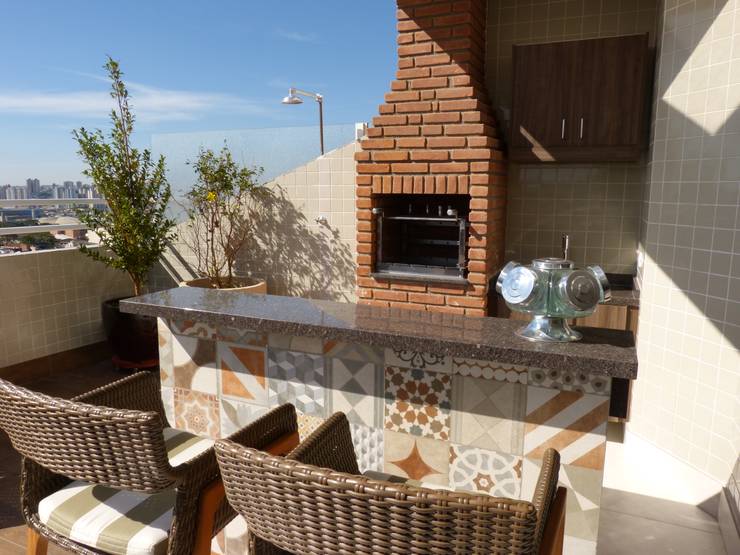 Varanda Gourmet
Palladino Arquitetura
6. The ceramic touch for filling modernity.
7. Fully equipped homespun wholesomeness.
8. Country-style gourmet space.
9. Recessed suggestions of ample heartiness.
10. Contemporarily eclectic for delectability.
11. A wholesome ambiance.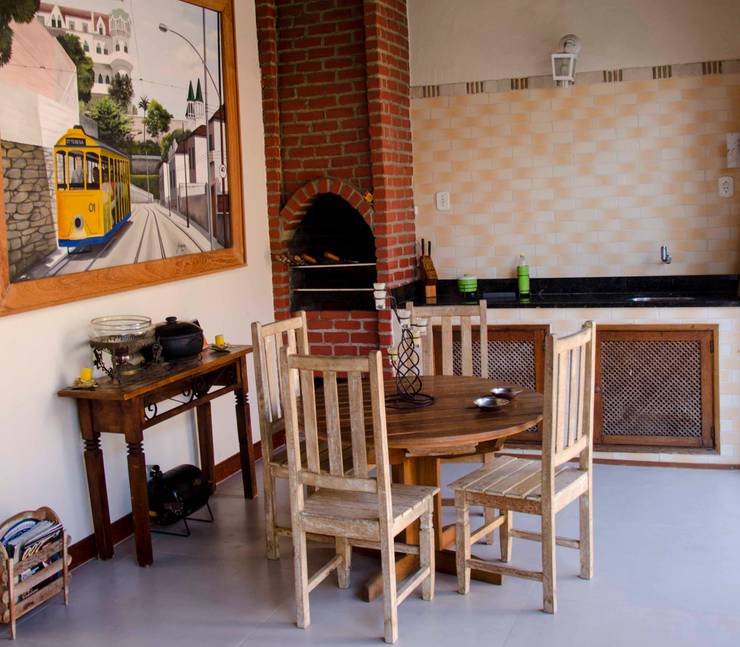 CHURRASQUEIRA—ÁREA DE LASER
ELLIANE FREITAS DESIGN DE INTERIORES
12. Tropically tasteful.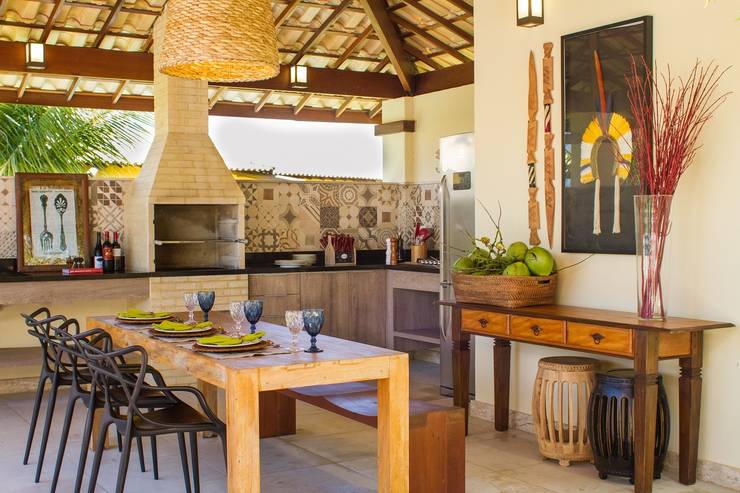 Varanda Gourmet
Jamile Lima Arquitetura
13. Flavored with comfy moreishness.
14. Game for lip-smacking generosity?