1. Mixing natural and painted wood has created a modern variation on traditional rustic motifs here. What an inviting and understated style of beauty!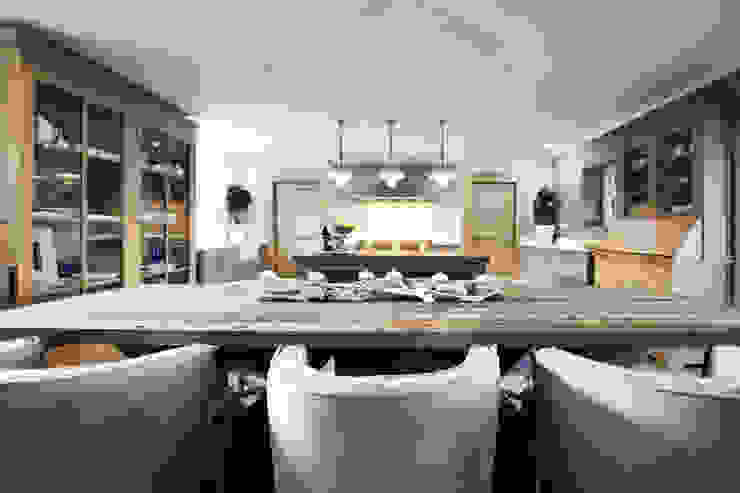 Kitchen/Dining
JSD Interiors
2. Rich dark wood offers a whole new level of opulence, in terms of kitchen design. It looks even more incredible when balanced with white walls.
3. What a hybrid! A mix of simple and ornate carpentry, as well as wildly different shades of wood, treads the line between modern and traditional perfectly.
Kitchen island
Tru Interiors
4. Wooden cabinets can look terrifically modern, if kept simple and perfectly painted, like these ones. The neutral colour really lends an edge of modernism.
5. White wood has a natural ability to look timeless, chic and dazzlingly contemporary, but this one, with Shaker cabinets has a more traditional appeal. The lighting has really helped to pick out the door details.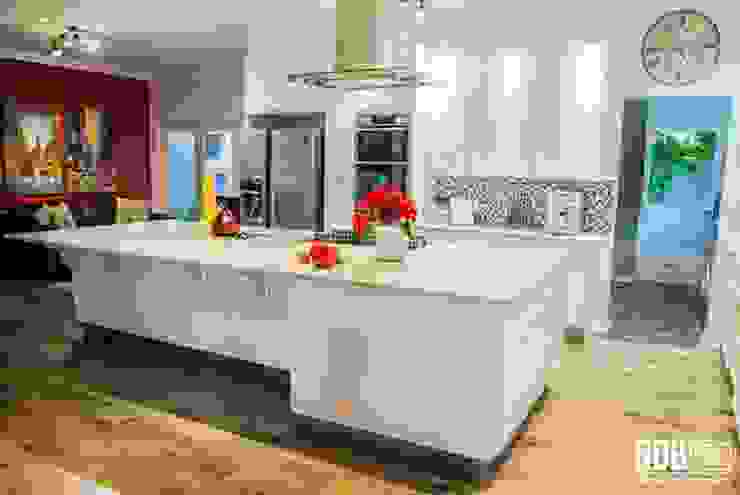 Modern French Provincial Kitchen
Ergo Designer Kitchens & Cabinetry
6. Is this not the ultimate rustic wooden kitchen? Rich organic wood meets a granite top with ease and looks warm, inviting and ready to use. The glass cabinets really cut through to material too.
7. A dream in cream, this wooden kitchen has all the appeal of a traditional farmhouse installation, as well as the functionality of a contemporary design. Gorgeous!
8. The driftwood effect of these cabinets is so unique and different that we can't stop staring! Even the modern storage solutions can't detract from it!
9. Talk about enough built-in storage for any family! This white wood kitchen has been perfectly designed to offer everything needed, without shrinking the space. It's so fresh!
10. Mixing white and natural wood cabinets here has created a beautiful dialogue in terms of alternative storage and a spacious layout. It really makes the most of all the natural light as well!
11. Vibrant wood cabinets meet natural slate stone and create such an interesting look in this kitchen! There's a family feel, but also a stylish finish.
12. Undeniably chic, high-end and contemporary, we bet you didn't think you'd ever see a wooden kitchen this ahead of its time! It works so well with brushed appliances!
For more kitchen inspiration, take a look at this Ideabook: 7 Sensational Kitchen Islands.