We know that having a dedicated laundry room could be seen as a bit of a luxury, but don't you deserve a home that works for you rather than against you? It's all very well having a kitchen filled to the brim with helpful appliances, such as washing machines, but wouldn't the space they take up be better used for storage? You know it makes sense and so do interior designers, which is why some of them have been busy crafting the ultimate in laundry rooms for their clients. We want to show you a few examples, to see if you could be tempted to design your own, so get it in your mind that a small spare room in your home might be about to get a serious makeover!
1. Checkerboard floor tiles have given this utility area a cool and retro vibe! You'd almost WANT to tackle the washing pile!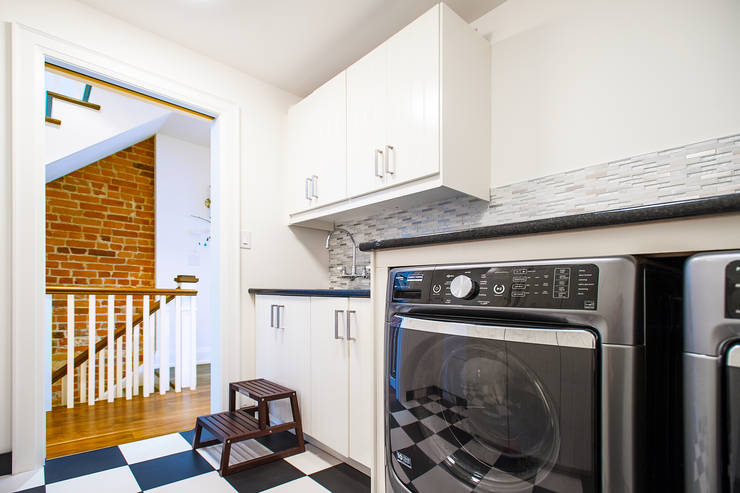 Bickford Park
Solares Architecture
2. Repurposing an awkward space, such as a loft, as a laundry room makes such good sense! The folding surface, under a window, is inspired here!
3. Hidden away in a wooden cupboard, this laundry area has bags of style as well as practicality. Stacking the machines really saves space too.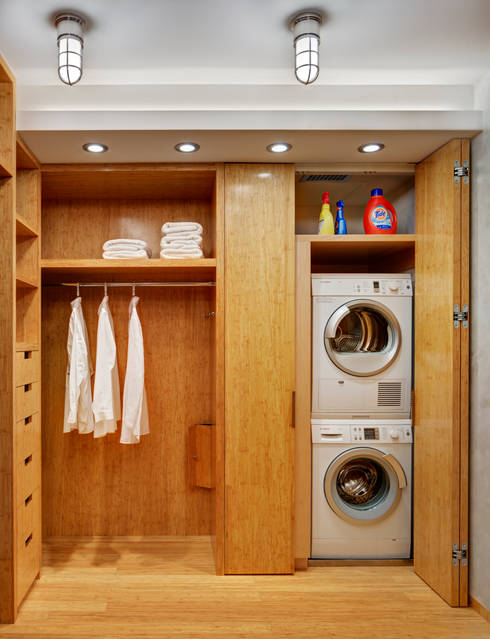 Dressing Room with Laundry Closet
Lilian H. Weinreich Architects
4. Look how homey a little lamp has made this laundry room! It really softens the otherwise very contemporary space that looks like it means business.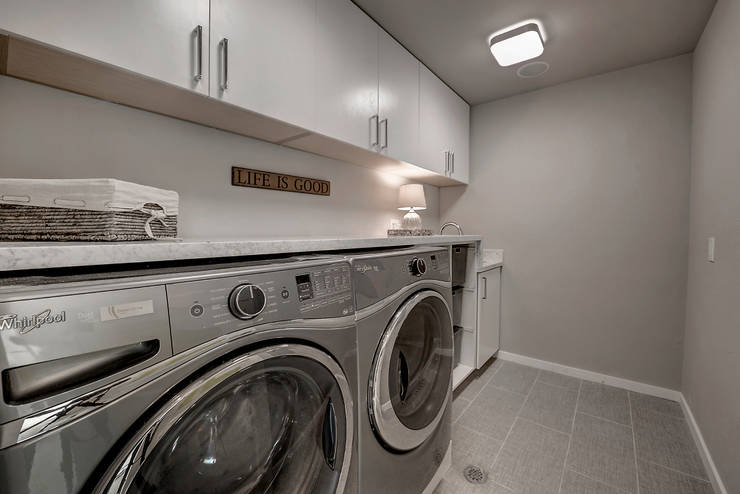 Award Winning Winslow Project
Futurian Systems
5. A brazen dash of color has really put the fun back into a functional room here! We'd definitely recommend that you do the same, so you enjoy doing the chores a bit more!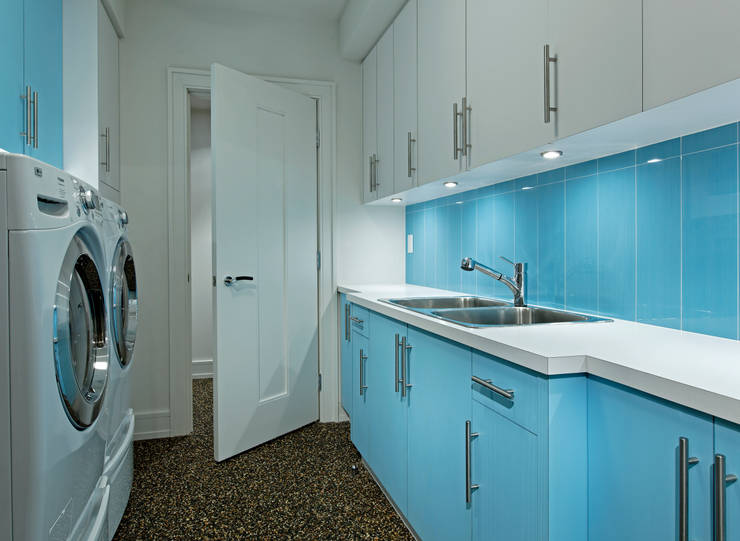 Laundry Room
Douglas Design Studio
6. Neutral and fresh, this laundry room is everything a clean space needs to be and just look at all the built-in storage! A sink must make hand-washing a lot easier as well.
7. How about matching your laundry room to your kitchen aesthetic? Metro tiles, black counters and wall shelves have created a mirror image here and it looks great!
8. Just in case you don't have a room spare, check out how sweet this laundry area is in this kitchen! Simple, effective and ready for whatever you throw at it. Genius!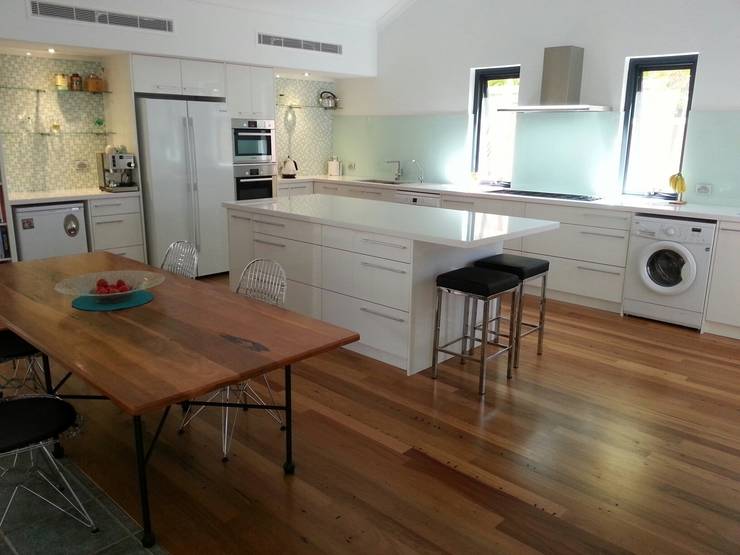 Renovated Kitchen 2012
Molyneux Designs
For more practical home additions, take a look at this article: 4 extraordinary home offices!