Are you looking for a straightforward and practical way to add some serious style and impact to your garden? Then you HAVE to consider installing new fencing or gates! Any landscape architect worth their salt will tell you that gorgeous fences and gates add such charisma, as well as security, to a garden and the style that you choose really directs the rest of your outdoor space. We've found a host of fantastic and varied materials that you need to consider, so let us introduce you to them and then see which way your mind is leaning!
1. Concrete effect fencing is easy to install and looks very secure.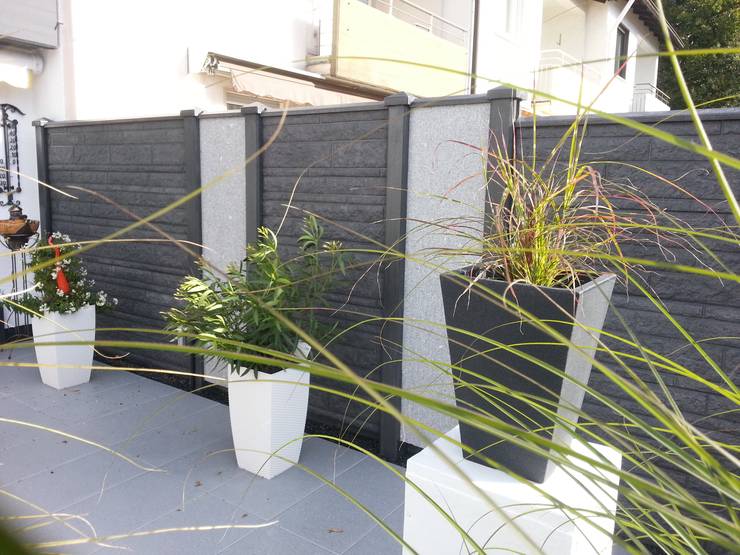 Deluxe-Betonzaun Motiv Fels -Das Original mit Granit-Tacos
Morganland
2. Custom aluminium gates can be tailored to match your facade perfectly.
3. Metal with a patina finish adds in a seriously rustic vibe.
4. Slatted metal allows you to get the best combination of security and non-opaque style.
5. Bamboo fencing lets all the sunshine in, but no nosey neighbor glances.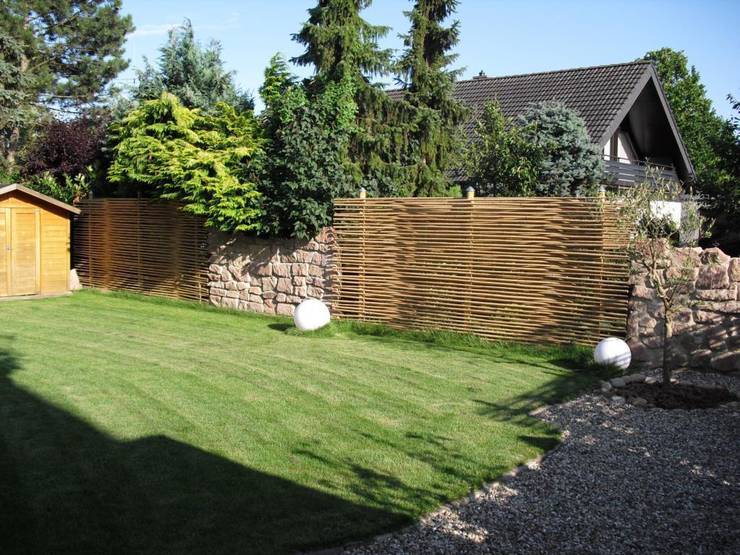 Sandstein und Bambus
GH Product Solutions
6. Heavy metal gates definitely deter unwanted visitors.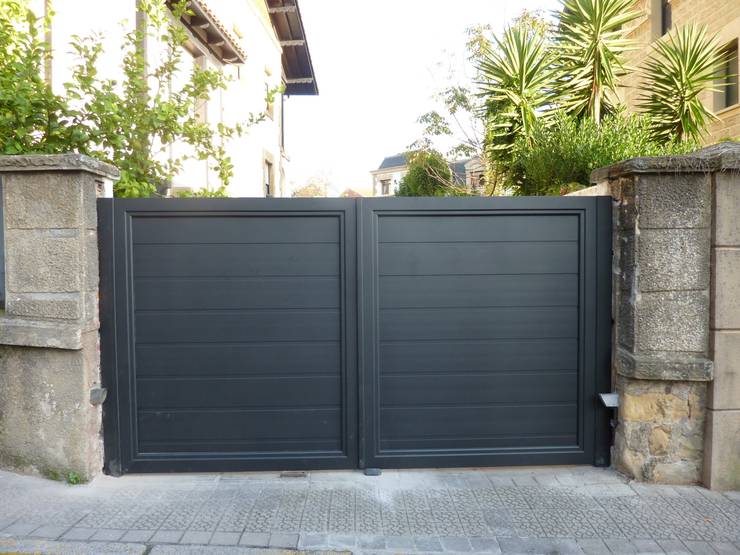 ​Puerta tipo abatible de 2 hojas automática de aluminio soldado
Puertas Lorenzo, s.a
7. Wood and metal work well together to create a sturdy but soft aesthetic.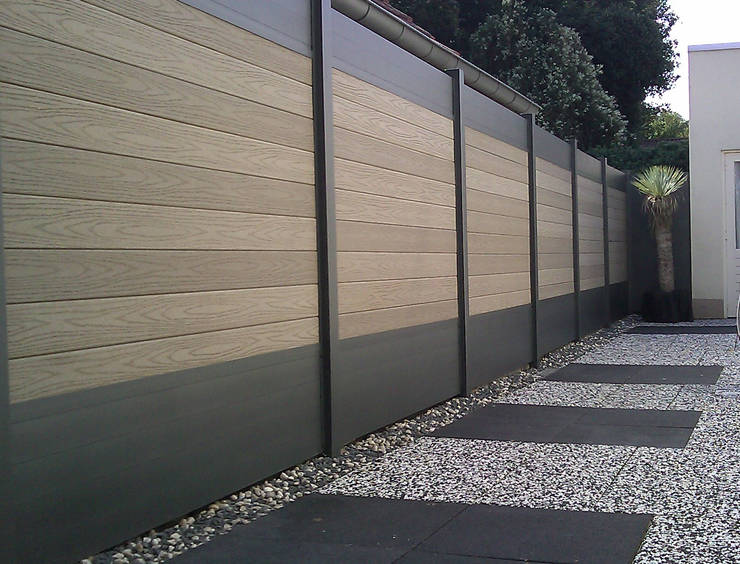 Palissade IdéAl—Deck-linéa
Deck-linéa
8. Rustic wooden gates are ideal for country homes with a quirky edge.
9. Natural fencing, as in box hedging, gives you privacy and prettiness, all in one.