Lots to store and too little space—sounds familiar? Every other day we lament about the paucity of space at home for our ever increasing personal belongings, knick-knacks and need for additional living areas. Time and again, interior designers & room decorators have come up with clever hacks for overcoming the space crunch in an aesthetic manner to offer decent space for sundry items like clothes, shoes, decor & stationery, and even for creating additional functional spaces.
Be it any style- classic, rustic, Scandinavian, modern or colonial, a bit of innovation is always possible to enhance convenience by way of closets, partitions, screens, pop-up racks, hooks & utilization of vertical space on the walls.
Today homify brings to you 8 such inspiring examples wherein novelty of concept has tastefully resulted in added storage spaces & new functional areas. Have a look and take your pick!
1. This sitting space created adjacent to the kitchen,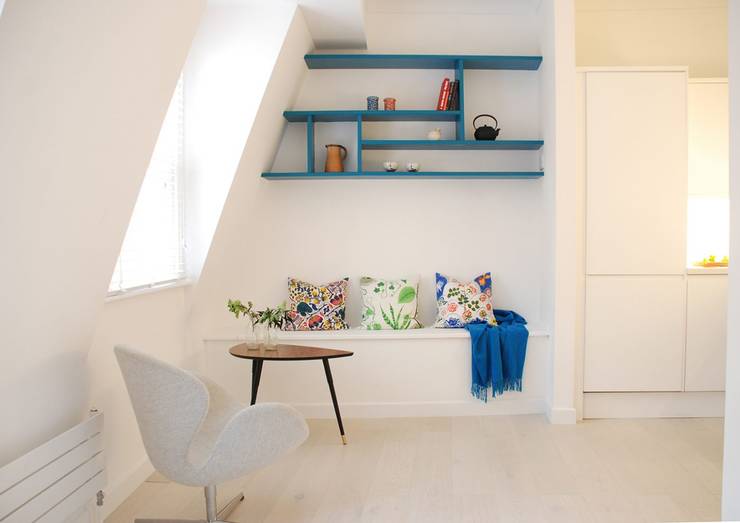 Sitting Room adjacent to Kitchen
Collective Works
with a refreshing splash of blue, is ideal for an intimate meal or simply a cozy chit-chat with your loved ones.
2. The aptly positioned ceiling hook meets the brief for convenient bicycle storage.
3. How about a cozy home-office in the loft?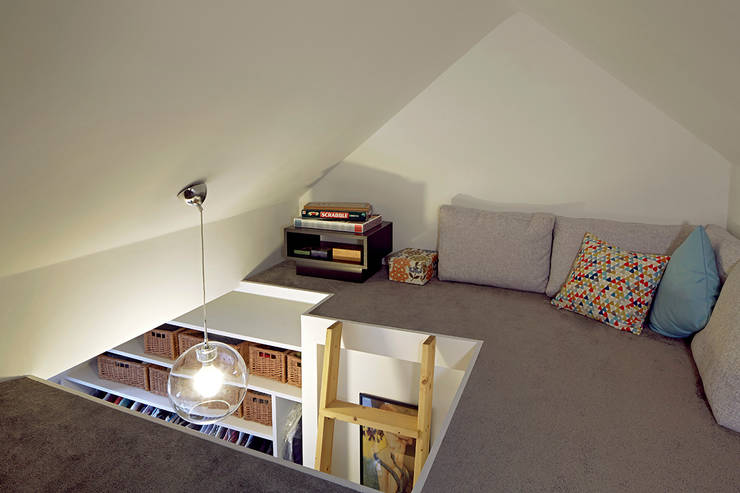 Loft into Office
Collective Works
4. A double-height space has been created in this bedroom by enlarging the opening into the loft;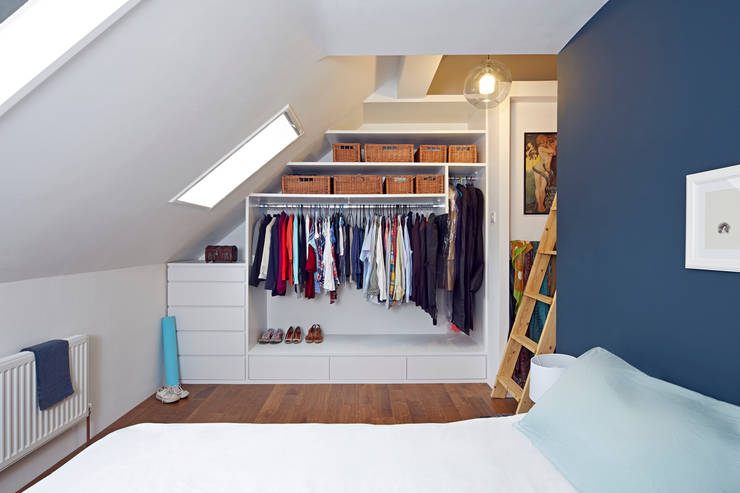 Master Bedroom
Collective Works
the built-in wardrobe & ladder access to the loft gives an illusion of a bigger room.
5. Getting playful with retrofit techniques,
this design offers hidden wall cupboards and open cubbies. And the wooden finish looks appealing too!
6. The clear glass partition separating the bedroom from the living room spaces is easy on the eyes.
7. The semi- partition demarcating the bathroom from the industrial bedroom…
is a visually sound & truly original way of utilizing spaces to the maximum.
8. If you simply can't have enough of footwear,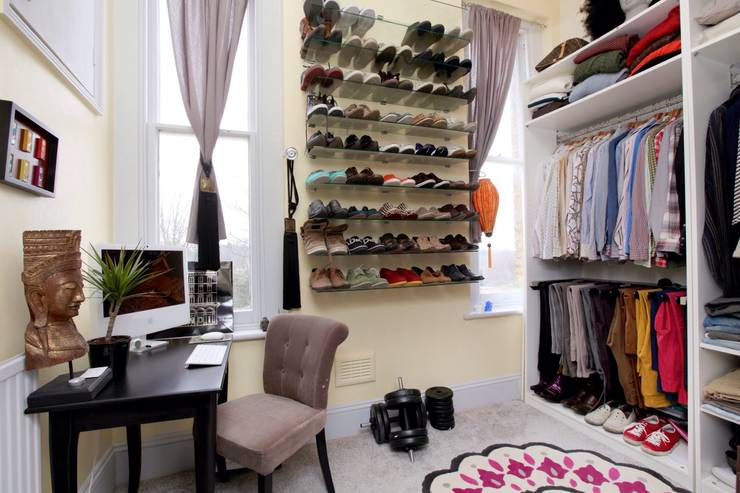 Space saver
Studio D. Interiors
wall-mounted shelves like these are the ideal space savers to store & display your jazzy pairs.