Terrace, patio, porch, pergola, deck, portico, veranda, balcony. Call it what you will, it is a space in our homes that most of us cherish and consider a necessity. Usually an area that is reserved for romantic dinners, lazy weekends, quiet times with books or for cozy conversations with friends, the terrace is a special, almost sacred spot. 
Today we have 12 different terraces that will no doubt inspire you to build a similar space in your own home, or at the very least upgrade your existing one. Ranging from concrete lined, minimally designed terraces, to charming rustic wooden porches with bamboo fences, to glass-lined urban balconies floating above the city, and to tropical porches complete with palms and tasseled hammocks, the kinds of outdoor spaces out there are endless. 
So let's start by looking at just a few of them. 
1. Go for a Moroccan look with dark stained wooden floorboards, floor cushions and colorful furniture.
2. Erect a marquee, string up fairy lights, add wicker furniture and cushions and the job is done.
See here for some great wicker furniture to add to your own terrace. 
3. Or keep it minimal with modern furniture, a futuristic style fireplace and simple planter boxes.
4. Keep your eyes on the view with glass walls, box seating and uncomplicated furniture.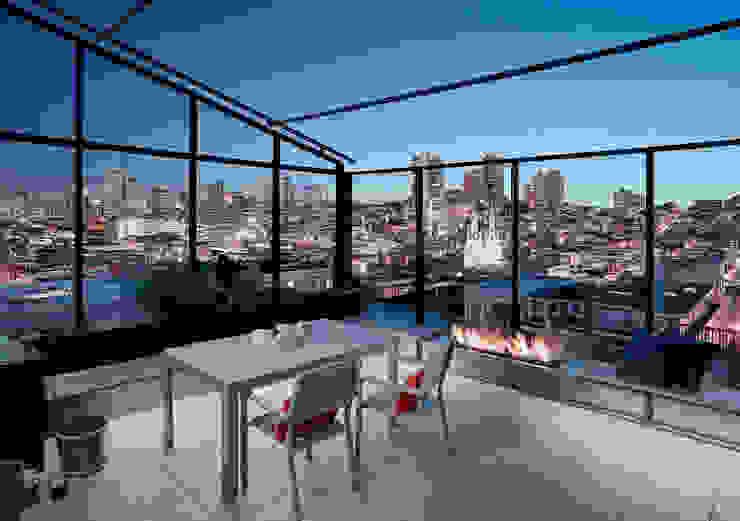 Telegraph Hill
Feldman Architecture
5. Or do away with it all and have only decorative plants and a comfortable chair to soak up the sun and the sights.
6. Hanging ferns, tropical palms and swinging hammocks are the ultimate accessories to get that at-home holiday feel.
7. Get comfy with over sized sofas, stacks of pillows and multiple seating options.
8. White pillars, wooden pergolas and climbing vines will create a more traditional and elegant space.
9. To create the ultimate escape, add sliding glass doors around the edges and seal yourself off from the world.
10. Hanging wicker egg chairs are the perfect addition to any modern terrace and pool area.
11. Sometimes all you need to create a special place is a wooden floor, simple bench seat and full plant pots.
12. And for the ultimate backyard, bespoke swimming pools are always a welcome addition.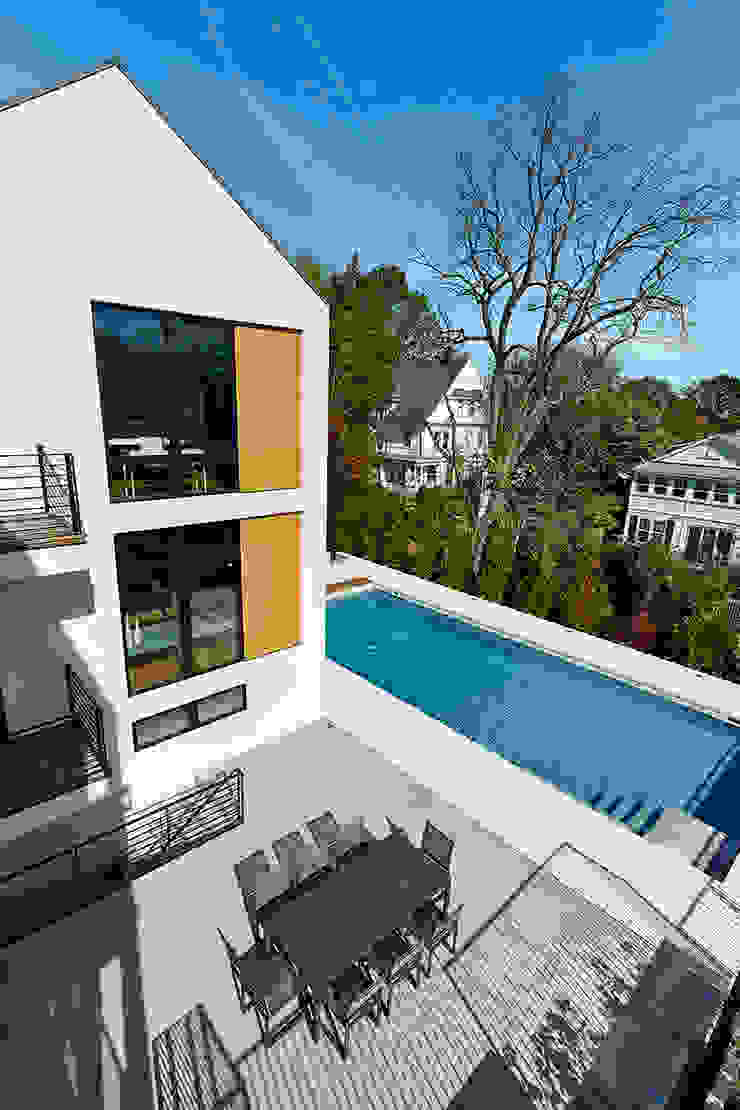 Rosedale Residence
KUBE architecture