1. A structure doesn't have to be complicated to be impressive—just use high quality materials.
2. This flat-roof style is perfectly suited for a garden space on top, for added greenery.
3. Lit up at night, this open garage looks every inch a high-tech, science fiction landing port.
4. Given you have enough room, the garage is the ideal place to build more storage cupboards.
5. And if you are lacking space, then this clear, compact design will be more suited to you.
6. Providing you have two existing walls, sometimes all you need to add is a roof for adequate protection.
7. This simple stone structure is perfectly matched to the main house and the rural setting.
8. Integrated into the design of the main building, this garage couldn't look any more natural.
9. If you love fancy gadgets and novelty, an elevated garage may be the one for you.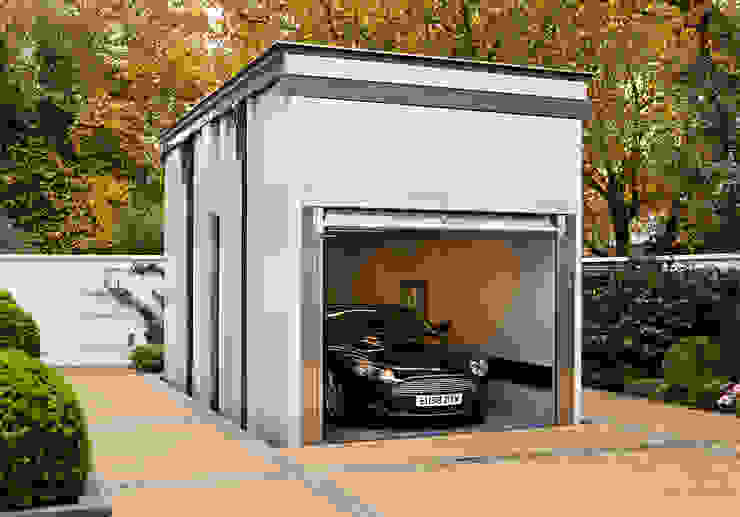 KSR Architects | Two Houses | Car lift
KSR Architects
10. Depending on your attachment for your car, the garage can even be built as a normal room would.
11. With it's wooden cladding and gabled roof, this garage is definitely more than your usual carport.
For more inspiring garage designs that exceed expectations, take a look at this next collection.