If you believe that a great garden is always the result of professional landscape architects and gardeners, then we are here to tell you that it doesn't always have to be the case! 
We have put together 14 ways that you utilize to make it look like your garden has been given a face-lift by a professional. And guess what? The ideas are not hard to achieve at all, and you can easily turn it into your very own DIY project. Why not make a statement when redesigning your garden so that you can create a spot for entertaining as well as relaxing in. There are so many ways to shape your garden so when it comes to choosing the right materials we suggest that you browse around and choose the look that suits your vision. 
Whether you are thinking about redesigning the look of your garden, terrace, courtyard or front entrance—you will love the following suggestions we have put together for you. Come and take a look!
1. Laying a small patch of decking is great for setting up a table and chairs, and it is also off the lawn and insects!
2. With so many slate tiles to choose from, you can opt for the high-quality type to give your garden that extra-stylish edge.
3. Stones are a great way to keep the garden easy to maintain and give off a minimalist-chic look. Surely you've paid someone for this idea, right?
4. Simple things like a radiant white garden wall brings a touch of clever design into your garden, and the best thing is that it can be realized within a few hours.
5. A picture book courtyard is quickly laid out with stone slabs and looks just great! For an extra touch of elegance you can leave out a space and plant a little tree!
6. A modern sun sail protects your terrace not only from weather influences, it also looks as if it had been selected by a professional.
7. Water features always look very complicated, but are usually quite easy to install. Their effect is however fabulous. The simpler you make the design, the more stylish it looks!
8. Extravagant exterior lighting gives the impression that a professional has had their hands in the game, especially if you choose vibrant colors.
10. Flower boxes full of pretty, colorful flowers look like gardeners have had their input in your garden landscape—but this can be achieved with a simple trip to the nursery or garden center.
11. Remarkable furniture is what gives off the impression that you've been under the influence of a convincing designer.
12. Minimalist raised beds look contemporary and you can imitate them with stone slabs! See, you do not need professional help!
13. An outdoor kitchen is the absolute highlight of any garden and can be built if you have the skills yourself, or perhaps a family member or friend might volunteer to help.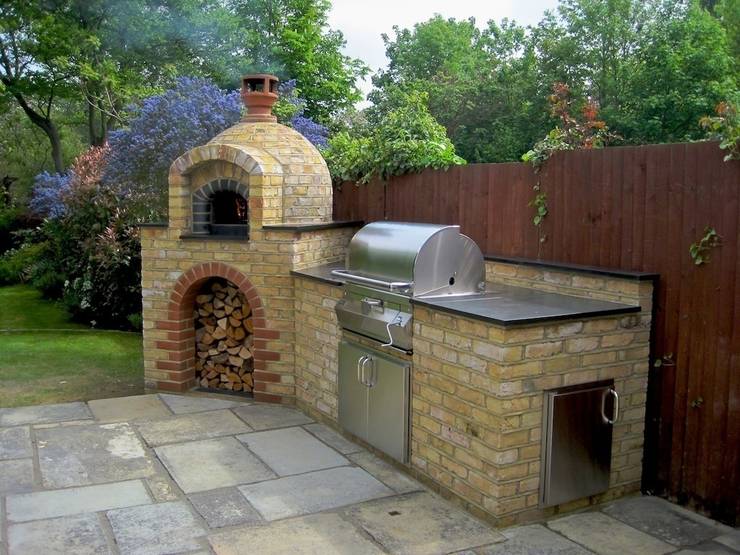 Outdoor Kitchens and BBQ Areas
Design Outdoors Limited
14. A fire place is even simpler than an outdoor kitchen and turns your garden into a cozy meeting place even in cooler temperatures.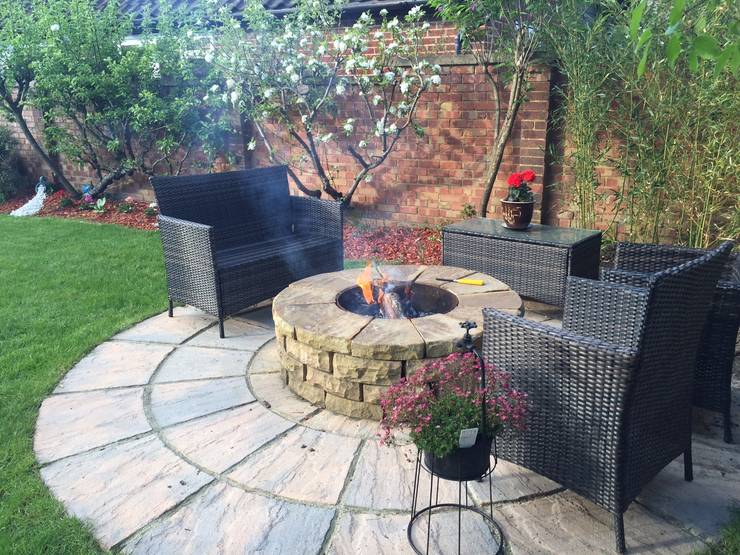 1.2m rustic sandstone firepit
Lithic Fire
One more article we know you will love: 20 ideas for your outdoor space