Who doesn't love a few sneaky little tips for saving money? We know we do, so we've found some fantastic ones to share with you today.
If you're more than happy to see the cost of running your home dwindle, and want to be a little more environmentally responsible too, we think you'll love all of these tips. As will eco designers who are keen to re-educate us about the best ways to reuse and repurpose household items. 
So, let's start with the kitchen and see where we end up!
1. Kitchen: Minimise food waste by preparing all your fresh veg and freezing it in bags. Donate anything that's going to be surplus to friends and neighbours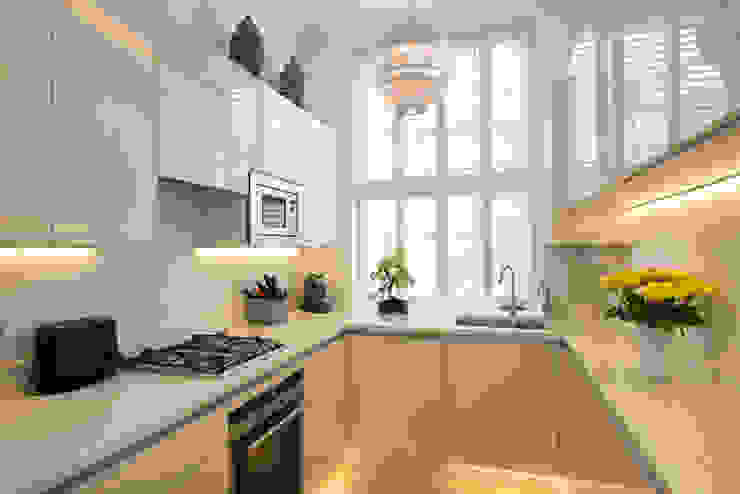 Kitchen
DDWH Architects
2. Bathroom: Don't wash your towels more than you need to. Use them, then hang them up to dry straight away and you should get a good few days of use out of them
3. Bedroom: Turn your air-conditioning down at night and open a window instead
4. Living Room: When it comes to a redesign, opt for budget materials and try to reuse and repurpose things you already own
5. Terrace: Use your terrace as a location for growing a few herbs and vegetables. Now, that's a great money-saver!
6. Study: Swap out any old-fashioned lightbulbs for modern LEDs as they're cheaper to run and last a lot longer
7. Kid's Room: Donate any unwanted toys to charity shops or shelters and don't replace them
8. Media Room: Don't buy physical products. Stream your films and music instead
media—stream instead of buying
9. Dining Room: Make your own table linens to save money and add personality!
For more DIY fun, take a look at this Ideabook: DIY Autumn Decoration Ideas.