Our hallways are undoubtedly some of our most neglected home areas, despite the fact that they're the most functional and therefore have loads of design potential. But the difficult bit about designing most hallways is that most are narrow, or oddly shaped so we may occasionally ponder what to do with them, but then get frustrated, find ourselves at a loss, and forget about them again. 
We are here to say there is one easy solution to the blahness of your hallway: patterned wallpaper. It's easy to install and great for folks on a budget. So homify has created a quick list of wallpaper patterned hallways to inspire your own hallway's design. We hope you enjoy this list as much as we enjoyed putting it together!
1. A sheeny gold roof set above large, ethereal flowers and fauna; tulips of red and yellow and purple chrysanthemums.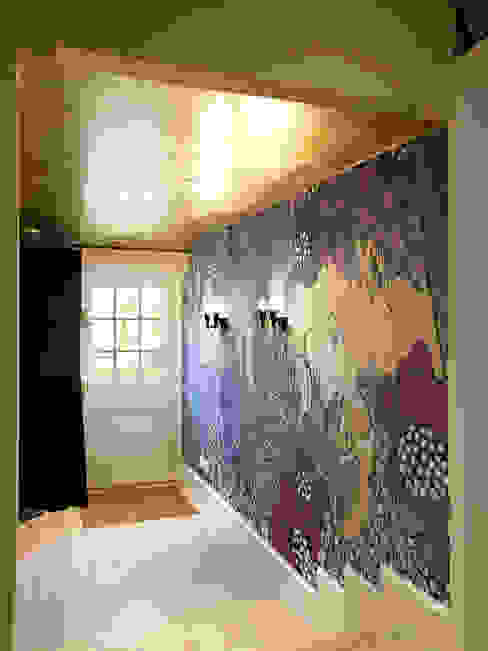 Hallway, The Wilderness, Wiltshire, Concept Interior
Concept Interior Design & Decoration Ltd
2. A go-go black and white striped paper patterned with geometric arrows, up and down.
3. Not wallpaper but nevertheless impressive: two-dimensional helix zig zag diamonds in white on a mirror backsplash
Okay so not wallpaper per se, but impressive nevertheless.
4. Delicate in white silver: lustrous fauna and tree branches light up an otherwise narrow, stolid space.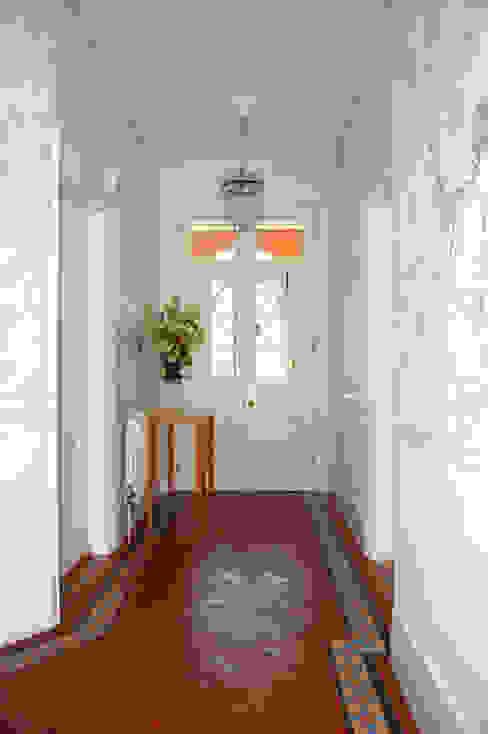 Private Residential Commission, North London
Laura Felicity Design
5. Blooming flowers reach across the wall endlessly in a deep, rich ocean blue in a midnight hue.
6. A colourful high street townscape mural for large hallways is always imposing; it's also a great way to pass the time gazing at the details.
7. A forested hallway with barely-there alder trees of brown and cream seem to disappear, retreat then come forward again—real dynamism.
8. Soft mottled green wallpaper sheaths the walls from tip top to low low, complimented nicely by natural wood doors and floors.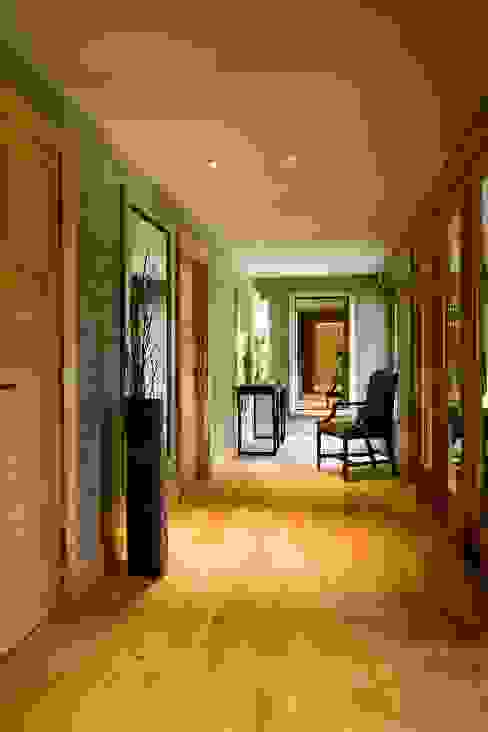 Hallway Interior
Wildblood Macdonald
9. Ghostly yellow and white wallpaper with reaching trees and glowing dragonflies sets this staircase/hallway alight just right.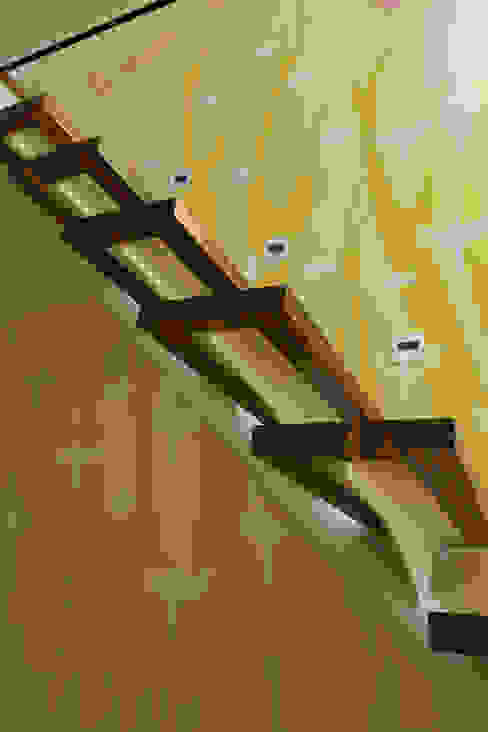 Dragonfly, Wallpaper
Camilla Meijer
10. Avant garde: taupe has been ripped off white walls and black paint smeared, making this wallpaper one for the artists.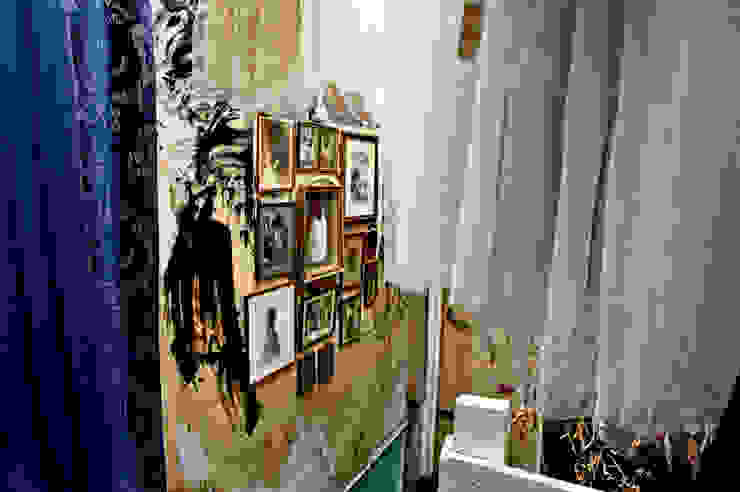 The hallway
Traces London
11. Roses are stacked on more roses of light grey and white, together creating a near purplish tone.
12. An end-of-the-hallway wallpaper treat: cupid's cubic-patterned heart of pink and rose colours have a face within it, set on a sophisticated grey backsplash.