We all like trying our hand at something new, but when it comes to the garden, the fruits of your labour will be seen by everyone. With that in mind, why not start off a little more gently with some easy projects?
We've found some great ideas to get you started, so if you don't fancy having a crack at erecting a gazebo or installing outdoor lighting, we think you'll be tempted by something else!
1. Make some citronella candles for your patio furniture. They're so simple!
2. Shabby chic some plant pots for smaller blooms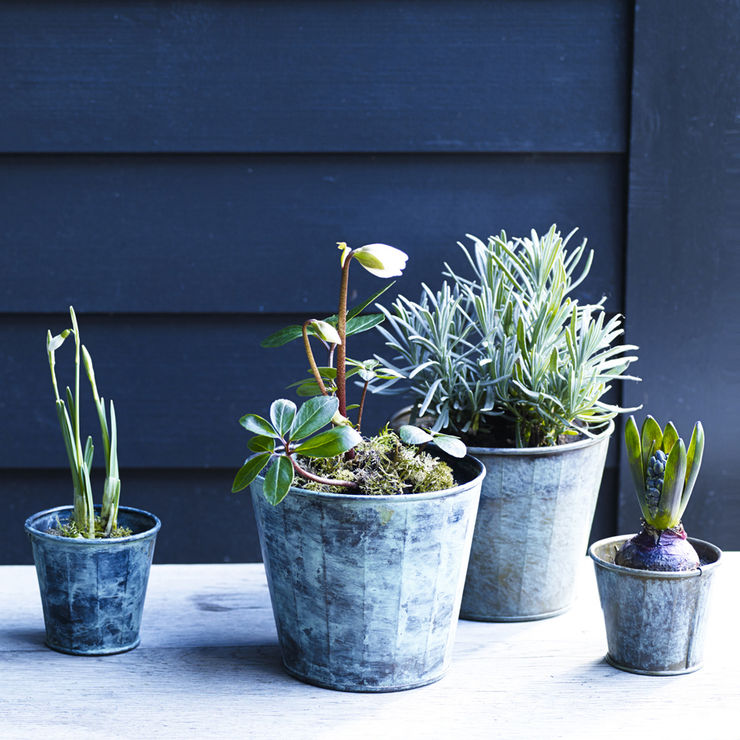 Brent Verdigris Plant Pot
Rowen & Wren
3. Have a go at casting your own pots. We dare you!

Kronen 65 Flower Pot in Warm Grey Concrete
Adam Christopher Design
4. Less is more so scatter wild flower seeds, sit back and relax
5. Paint older or unfashionable planters
6. Use shingle to cover and kill weeds!
7. Install a pretty border edge
8. Stain or paint old garden furniture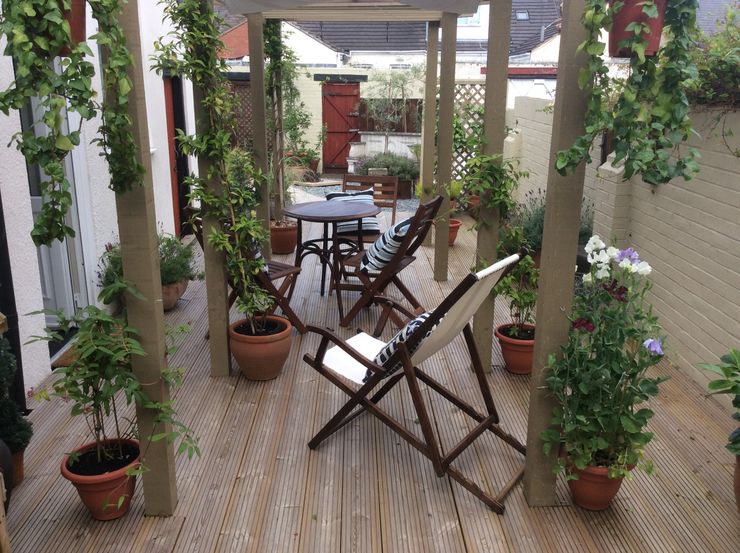 Cottage Garden Transformation
Elephant Interior Exterior Design
9. Grab the scissors and have a go at topiary. Don't worry, it'll grow back!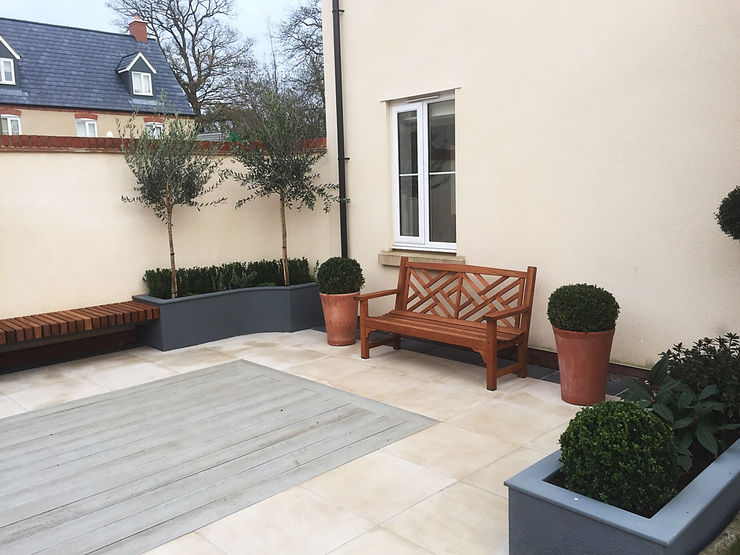 Garden design and build courtyard, Bicester, Oxfordshire
Decorum . London
10. Sprinkle coffee grounds on your beds to deter pests
11. Lay eggshells around the base of plants you want to protect. It'll nourish the soil and looks funky!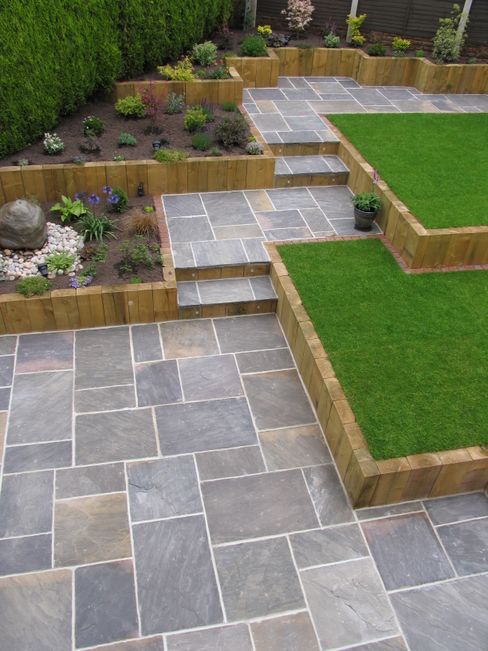 GALAXY SANDSTONE PAVING
BARTON FIELDS PATIO & LANDSCAPE CENTRE
12. Find a DIY water feature tutorial and have a bash
13. Use old tights to protect delicate flowers in cold conditions
You see? Whatever the time of year, there are projects for you to try!
For a little more outdoors inspiration, take a look at this Ideabook: 14 Cheap And Easy Terrace Boosters You Can Copy.